Boxing deserves to be fashionable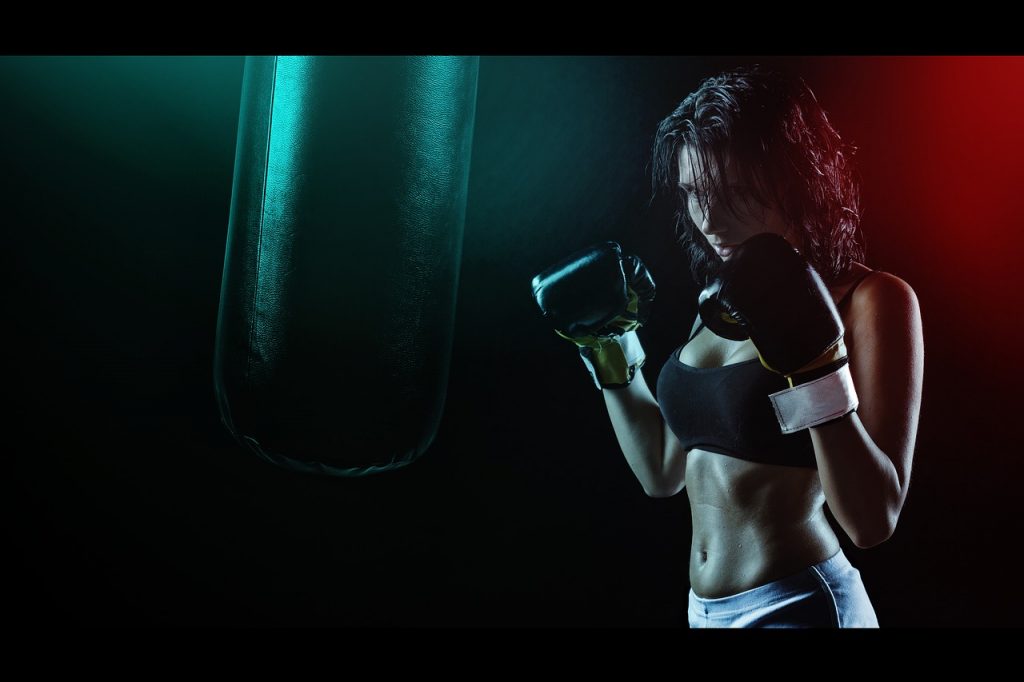 You do not need to be physically in top condition for boxing, although being fighting fit will certainly help you reach your full potential. In any case, the most important thing for training is to have the right attitude.
Boxing is more fashionable than ever as a sport, and nowadays there are many athletes who see it as an opportunity to improve their physical condition, especially as boxing works all over the body through a combination of endurance training and high intensity intervals. After the latest trends in running, indoor cycling and CrossFit, now Boxxer World is enjoying its moment in the spotlight.
Boxing is a great way to improve your body condition, lose weight, increase reflexes and flexibility, improve coordination and reduce stress, all at the same time. It gives you so much more than simple running.
Not long ago, boxing was associated with violence, but nothing is further from reality, as boxing is a very complete noble discipline to achieve an enviable physical shape.
Boxing basic moves are simple
This sport involves the whole body, and their basic moves are quite simple, although it is the combination of those that makes them effective. In short period of time, those who practise boxing acquire full and synchronous body control.
In addition to a physical exertion, and like in many other exercises, practising boxing will product that surge of endorphins and adrenaline, long known to make you feel great afterwards and can even help with conditions such as stress and depression.
More and more people everyday are joining in this sport. No longer is it known it as an activity in which the sole objective is to be repeatedly struck, and only practised by certain people. Nowadays many gyms and sports clubs are increasingly offering boxing sessions where all men and women are getting involved.
An ideal sport for modern life
After each training session you will release all the day's stress, making it an ideal sport for modern life. The key to success is that by practising boxing you get an athletic and fibrous body, due to the way training are devised holistically.
Another important point is that modern boxing is intended to be practiced in group to make it more motivational with an edge of competitiveness. It's a fun way to learn how to box, as it's always been understood as a very individual and solitary sport. A multitude of exercises have been created for joint practice that make sessions and workouts easy going.
Feel good, look great
Most sports these days are intensely fashionable. Not only do workout clothes need to be practical, they have to stand out. People want to show off the hard work they have done to transform their bodies – especially with the advent of social media, and key fitness influencers setting the standard of how you should look when you work out. This is also true of boxing.
Many actors, actresses and tops are a new wave of fans, giving approval and legitimacy to a previously considered  a 'working class' sport of ill repute, and ending marginal sport stigma.
Where celebrity leads, fashion will follow.  Moncler Gamme Bleu turned his Milan catwalk into a ring, Chanel and Louis Vuitton have designed a kit for this discipline.
Boxing shorts are already iconic, whether for a world title fight or for an hour or two of sparring in your local backstreet gym. It's one way to really stand out. Currently and through online specialized stores you can create your own boxing designs in just few steps: customizing your shorts to make them even more special by adding your name, flag or favourite colors. Create a design that will make you feel your very best in the ring or during training.
Instead of customizing, you can also access professional knowhow designed by experienced professional boxers who put comfort and performance first, -whether you are a Boxer or Muay Thai fighter, –Custom Muay Thai Shorts for children or adults is becoming very popular and a highly demanded option.
It is the most cinematographic sport. It's been out in over 200 movies and it's popularity on cinema has brought this sport closer to the big audience, making it more accessible for men, women and children all over the world.
Boxing is for women
It is no longer a sport exclusively aimed at men. Many women all over the world are joining boxing as they can get in very good shape and physical form. Practising boxing helps to tone their legs, and get a flat and toned stomach. Boxing is not only considered as a sporty discipline of blows and bruises, it is also a way of exercising and having a fun time.
For women who choose to get in the ring, this discipline is technical and tactical, sticking and not getting stuck, move your legs, dance on the canvas, beat the opponent's defense and hit with certainty. It needs physical dexterity and intelligence, approach the fight strategically and know how to break down your opponents defenses and tactics.
Women do not want to be limited by preconceived ideas or stereotypes like ' this is not for us '.
When they find that it is fun and effective, there is no barrier to stop them. Boxing works your whole body. It tones and hardens the tissues and works very well in the arms, abdomen, chest, buttocks and legs without widening them. Hence the sport chosen by so many models.
How a coach can help focus the energy of boxing sessions
A good coach steers, orients and psychologically supports the athlete.
Coaches help and teach customers to focus on their training and to push themselves further than they thought possible. Breaking down those walls and reducing daily stress with psychological work, they can help you achieve great things, but with a workout plan that is sensible, comfortable and safe.
The client has to feel that training time is used to its maximum effect, and part of a larger goal. It is the ideal channel to end the tensions and forget the world. Coaches or trainers make that happen, helping routines to change and tracking progress and improvement. The y adapt the workout to focus on weaknesses and strengths and ensure their clients leave the session happy, fulfilled but also driven and motivated.
You can look for different results when it comes to training sessions, by practising boxing it is easier to keep strong and reduce fat without losing muscle tone. Intensive training will burn a huge amount of calories.
The popularity of role-playing games and the desire for the most spectacular miniatures is growing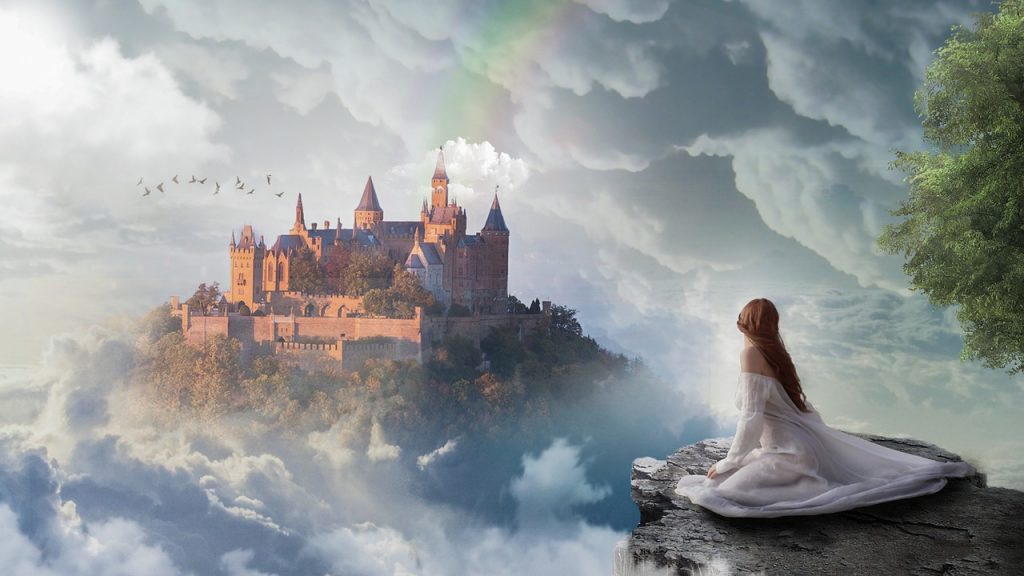 Role-playing games have stopped long ago being the favourite entertainment of a few and have become a widespread hobby in many countries around the world. Today it is not uncommon to see that fans strive to make their armies look fabulous and impressive, which they achieve with an excellent job of painting miniatures and dioramas, a task that is not easy at all, especially for beginners, which is why it is usually delegated to specialised studios.
Role-playing games are an entertainment activity that is growing rapidly all over the world, as they are very exciting adventures in which it is necessary to manage the strategy that makes them challenges to overcome. Gone is the belief that it is an entertainment only for children or a "strange" activity, now it is an activity that is enjoyed by all kinds of people, of all ages and genders, from any country in the world.
The enthusiasts of these games seek to make their roleplaying experiences as real as possible, which makes them resort to the use of miniature figures to "give life" to their characters, as well as the so-called dioramas, which are the scenarios in which the games take place. These representations give all the elements involved into the roleplay a striking and interesting presence on the game board.
When buying miniatures, these come without any kind of colour, so players are encouraged to customise them to their liking, with the aim of showing their army in a very original and special way, looking to stand out from all the competitors. The aim is to always present the most striking figures, especially in the case of games framed in the "fantasy" category, for example Warhammer, where the miniatures are usually exotic and fantastic.
The players usually do not have the ability to paint the miniatures or make the dioramas look the way they envisioned them to look. Fortunately, to cater for this eventuality, there are teams of experts in miniature painter service who have the knowledge in this field and also in the creation of the most amazing dioramas.
Specialised services
With the growing popularity of role-playing games around the world, there is also an increasing need to have these fantastic armies in spectacular settings to enhance the experience and, consequently, the enjoyment of the players. The development and growth of the hobby has led to the raise of a competitive market in the art of miniature painting and diorama making.
There are studios that are already a reference in Europe and the United States for their spectacular works. Although it is not an easy task, they have taken it upon themselves to do painting works with dedication and effort, in such a way as to offer their clients miniatures and dioramas equal to, or better than what they imagined.
The professional studios are staffed by experts who love Grimdark and the various trends surrounding this art form, so that they can adapt to whatever the client requests in order to customise their armies and scenarios. These teams are made up of artists, designers, marketing, legal affairs, logistics, sales and finance experts, all of whom are aligned to offer the best of their work to satisfy the wishes of their clients.
The production area of the artists and designers are entirely in charge of bringing life and colour to the miniatures and their environments. They work hard to create the most spectacular warriors, ready to do battle with gallantry.
In general, studios offer different levels of services, some more sophisticated and specific than others. There are simple levels for those miniatures that may not last long in action, like the foot soldiers for example, despite being somewhat simple, they never go unnoticed. There are more eye-catching levels that are used for tanks, for example.
The premium levels are the ones that include those parts with special details and finishes, which will always stand out for their stunning aesthetics.
On the websites of these professional studios, clients can review the details of each type of service and contemplate the creativity they impose on the work they have done. These agencies, apart from the painting of the pieces, are also dedicated to the assembly, which experts consider to be one of the most important steps in the strategy to achieve success in these games, including the correct cleaning of mould lines and burrs, which is an essential part of the process.
Good support is also essential, so attention must also be paid to the bases and stands, which must be positioned correctly.
The importance of personalization
The customization of miniatures and dioramas are key aspects, and this has also had an impact on the high demand for companies that provide the service of painting and recreation of role-playing game scenarios. This customization is considered an essential part of the style of play and of the strategies that players created, helping players to have an army just as they had devised it, to be able to take advantage of it and, consequently, to win.
The ability to achieve an adequate level of customization is very important in the achievement of these objectives. With a lot of knowledge of the techniques and professionalism it is possible to give different interpretations to the same miniature, it all depends on what each player wants to personify.
As far as the creation of dioramas is concerned, this service has also had an extensive growth, originating from the popularity of role-playing games. These are specifically the scenarios or models in which the miniatures are placed and that players also tend to want to be eye-catching.
When it comes to the fantasy genre, a spectacular and impressive style is what most people are looking for in dioramas, in fact, there are those who have the idea of creating scenarios that look like something out of a film and for this they turn to professional studios.
The most important thing is to define one's own style, which will result in a fascinating experience for them.
Discover the best sports accessories shop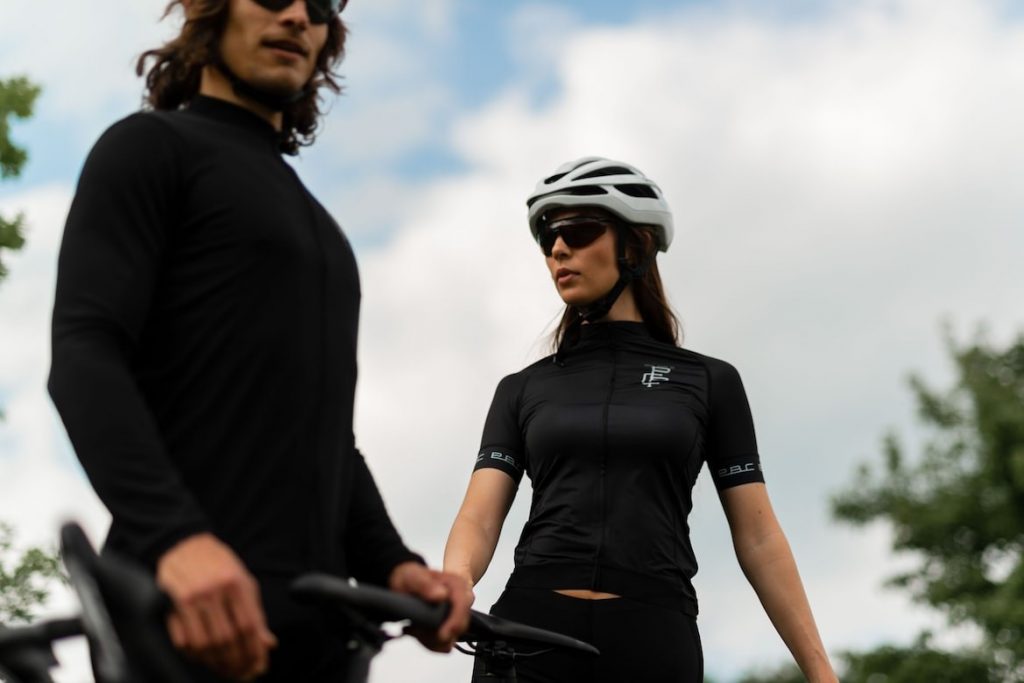 Sports accessories are a great way to enhance your experience while playing sports. Shopping for the right sports accessories can be overwhelming, but All mountain style is here to make it easier for you. With a wide selection of quality products and unbeatable prices, Allmountainstyle.com offers something for everyone. You will get to see all this in their products.
Quality
Variety
Durability
Comfort
Affordability
Customization options
Allmountainstyle.com is an online store for biking and outdoor apparel, offering a wide selection of gear for enthusiasts of all levels. With years of experience in the industry, this website offers customers unique benefits that make it stand out from the rest. They have everything you need for your next mountain adventure. With their commitment to providing the latest trends in all mountain style, Allmountainstyle.com offers a wide selection of clothing that will not only keep you warm, but also make sure your style stands out on the ski slopes.
Shoppers can expect to find high-quality products at competitive prices on Allmountainstyle.com. The store carries all types of bikes, accessories, and protective gear needed to hit the trails or roads safely and comfortably. Customers can also take advantage of free shipping on orders over $50 as well as expedited delivery options for an additional fee. The customer service team at Allmountainstyle is dedicated to providing excellent service and quick responses to questions or concerns throughout the entire shopping experience.
Product Types Available
This shop has a wide variety of product types available to choose from. Whether you're looking for straps, AMS bike guards, AMS bike gears, number plates, or kick stand, they have it all. Their selection includes everything you need to get ready for the slopes and be prepared for any weather condition. From warm jackets and hats to mittens and snow pants, their products will keep you protected and comfortable on your next outdoor adventure.
Their collection also includes durable backpacks, poles, bindings, goggles, sunglasses t-shirts and more. Allmountainstyle carries the latest technology in ski gear so that each customer can enjoy the maximum performance while on the mountain. With all these options available at an affordable price point, customers can find exactly what they need without breaking the bank. Shop today with Allmountainstyle.com and get ready for the best outdoor experience possible.
Shipping Services & Delivery Times
They offer a variety of shipping services to get your items quickly and conveniently delivered to you. They offer standard, express, and priority shipping options with delivery times that vary depending on the service you choose. For domestic orders, standard shipping typically takes 3-7 business days, while express shipping can take up to 2 business days and priority shipping just 1-2 business days. For international orders, there are two options: airmail (which takes 8-12 business days) or EMS (which takes 4-6 business days).
Customer Service & Support
Allmountainstyle.com is committed to providing the highest quality of customer service and support. Their team of experts are dedicated to ensure that all the customers get the best experience possible when using the products and services. They understand the importance of fast response times, accurate solutions, and helpful advice during problem resolution.
3 Knots Of Nautical Advice For Newbie Sailors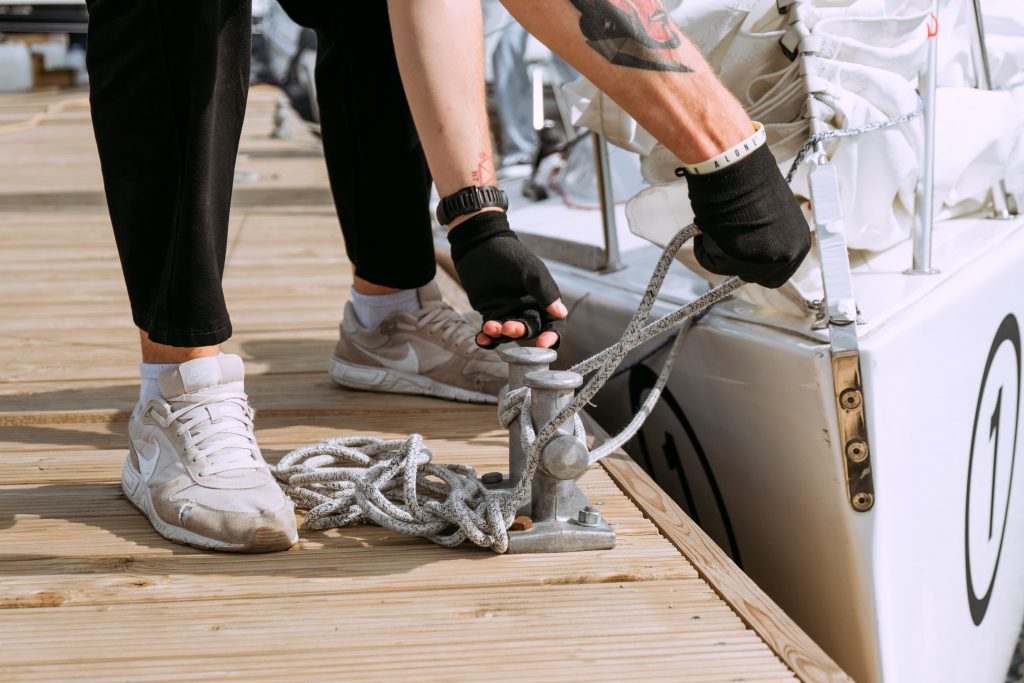 So, you've finally done it. You've decided to purchase your own boat for hobbyist sailing. Yet of course, owning a boat is not enough to make a sailor. Certainly, we can imagine that kind of retort coming from a bearded man with a peg leg, seven ales deep in our local bar, the moment we tell our friends about the purchase.
That said, such a stereotypical sea dog would be correct in principle. Sailing is a hard practice to get hold of, and requires your utmost attention. However, it's quite alright, you have time to learn, the space to develop, and an easier goal to focus on than sailing the high seas for plunder and treasure.
So, perhaps the advice worth listening to can remain a little more humble than you may have expected. That sounds fine to us. In this post, then, we'll discuss how to get started with some beginner nautical advice, advice relating to owning and operating a boat, how to find a community to help you grow, and some safety measures to keep in mind.
This way, you may be able to take your boat out for more intensive travel experiences, like sailing down the coast in the best possible manner. With that in mind, please consider the following advice:
Appropriate Boat Storage Is Essential
Boats are not always in operation year-round, and when working on them, when having professional repairs made, and when transitioning them from one coast to the other, it's essential to store them correctly. This is why any hobbyist sailor should place their boat, no matter how humble, in StorageArea.com boat storage. That will also give you time to plan out where you'll rent access to certain docks, and learn the overall anatomy of your boat outside of the water.
Join A Sailing Club
Local sailing clubs can help you nestle within a community of sailors of all levels, from hobbyists to full time fishermen. They'll be able to tell you how to manage your sails or engine, what maintenance errors to look for, and recommend marine surveyors to ensure your tin can is seaworthy. A sailing club will also provide you the room to make mistakes, which is valuable enough in itself. Beginner tips, like learning how to launch and land a boat can help you retain safety standards throughout. As you become more experienced, you'll become primed for independent travel.
Learn To Use A Radio
On the water, your radio is your lifeline to every single coastal service. Learning emergency channels in your area and how to contact them is essential. It's also important to learn how to report given issues and the right terminology to use to better describe where you're located. Furthermore, equipping yourself with a reliable radio is essential. VHF is your best bet. One with excellent circular coverage, is weatherproof, can light up in darkness, and is able to be hand-cranked or at least easily charged/offers robust battery replacement shielding is key. This way, even if you make a mistake on the water, help is on the way.
With this advice, we hope you can get started as a hobbyist sailor with safety and care.