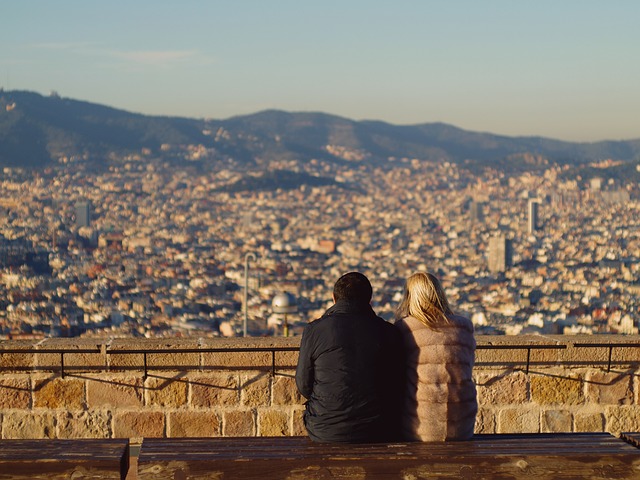 To live in another country is exciting and rewarding. It's one of life's luxuries and usually relevant at a certain point in your life; with children and aging parents, making an international move seems less practical than when you're young. No matter your age, there are a few things you need to take care of before you arrive – and the process is just as slow and tedious for the old as it is for the young.
Here is a handy checklist to make sure you've got everything covered before the big move and ensure a painless process.
Finding a job
Be realistic when you're still in the planning phase and try not to get swept up in all the excitement of traveling. Sure, some people simply toss the backpack on, head out, and ask to pick strawberries at local farms – but they're usually in it for the experience. You want some financial security and should save up enough to keep you covered for about six months after your arrival.
The best way to make sure you'll be happy and comfortable, though, is definitely to get a job before you arrive. There are a lot of ways to do this; ask your current company to transfer you to their department overseas, consider telecommuting, start as a freelancer, or seek down professional employment services.
If you're brand new to the job market, you have a lot of options to work with translation services or customer support in English, by the way.
Read up on work and visa permits
One beautiful day, we might be one world, but until then, you're going to have to apply for a permit. This depends on where you're planning on moving to, obviously, and you'd be wise to consult an immigration lawyer before you do much else. Remember that you don't have to use their entire service, though, and can easily contact a professional company for a bit of advice and clarity.
Confusion and culture shock
Let's get it out there right away; moving abroad is exciting, but you're going to be confused and lonely sometimes. When everything you know and love is so far away, it's easy to romanticize your native country and long back to your ordinary life. It's strange how they use culture shock as an umbrella term for being overwhelmed by another country's culture and feeling homesick at the same time – you might be homesick without finding the new culture overwhelming at all.
When you move abroad, you learn so much about yourself and come to appreciate the parts of your home country that this new and strange land is lacking. Sometimes, you might even realize that your country of birth was a great place to live – or the other way around.
You're not shocked or necessarily experiencing mental distress; you're just a bit more knowledgeable than you used to be.
Life throws changes at you just like the waves hit the shore; they'll pull you under for a short while before retreating back, so that you can prepare for the next blow. Face these challenges by coming prepared and keeping calm – and remember to tell yourself that nothing is forever, and you can always move back when you've had enough.
Cheapest place to buy a house abroad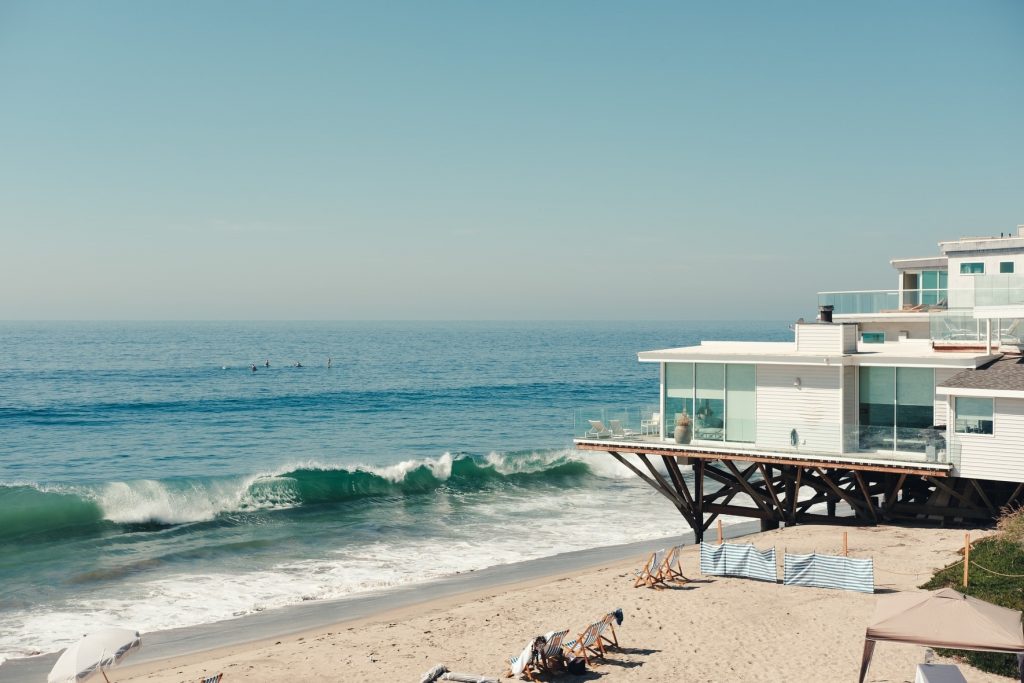 Buying a house or making investments in development projects was always a great way to access a better life. This can be seen in foreign lands, where families and investors find great opportunities to live or invest —and profit of—. The dominican republic real estate is one of the best ways to do so.
Buying property oversea
Nowadays, many people find that the best way to invest in the real estate business is to look oversea; there are incredible countries and opportunities to get our money's worth. Between the best places, we can mention the Caribbean shore and, in Europe, the Spanish peninsula —between many others—. These places are beautiful and the respective real estate markets are strong.
Nevertheless, the people who have most success in this area recommend getting a great assessor in property law & investment from the country in which we want to make our investment. The cost of doing so is marginal, but it can help us to avoid any inconvenient or delay in the process.
Which are the best options to buy abroad?
Spain
According to the specialists, Spain can be one of the most attractive places to live and invest. There, the opportunities are bigger and more lucrative, as this country contains some of the most exclusive cultural and historical sites in the world, and is one of the most selected destinations because of his great landscapes and beaches.
The real estate law is especially hard, and requires the listing of a professional that can resolve the different aspects of the purchase. Even more, if we want to invest in an urban project, they bring comfort and security to the process —they are guaranties of the success of our investment—.
Even though the spain real estate business can be complex and overwhelming for someone who doesn't know the law —many taxes must be pay and there's an abundance of documentation that must be presented to avoid any inconvenient—, it remains one of the best options to buy abroad.
The Caribbean shores and Dominican Republic
Across the Atlantic, one of the most lucrative and safer investments out there remain in the Caribbean shores; in the Dominican Republic real estate business. If we want to buy a house to live in or if we want to put our savings in a safe and profitable financial instrument, there's no better place.
Effectively, this country is much cheaper than Spain. This is one of the most important reasons why so many people choose to live there. In the Caribbean, we can find many affordable properties and developments of ever-growing performance in a market of great demand.
There, we can find many properties close to the most incredible shores in the whole continent; even more, the prospect of growth in this market, over the years, will give us a profit over our investment that can't be match.
Many specialists recommend investing in the Dominican Republic real estate. Then also indicate the benefits of hiring a property law advisor that can provide knowledge and experience in the matter. The cost of doing so is relatively low, and it betters our chances to buy a cheap house abroad.
Yacht charter in Barcelona, the comfort and privacy you can't get on land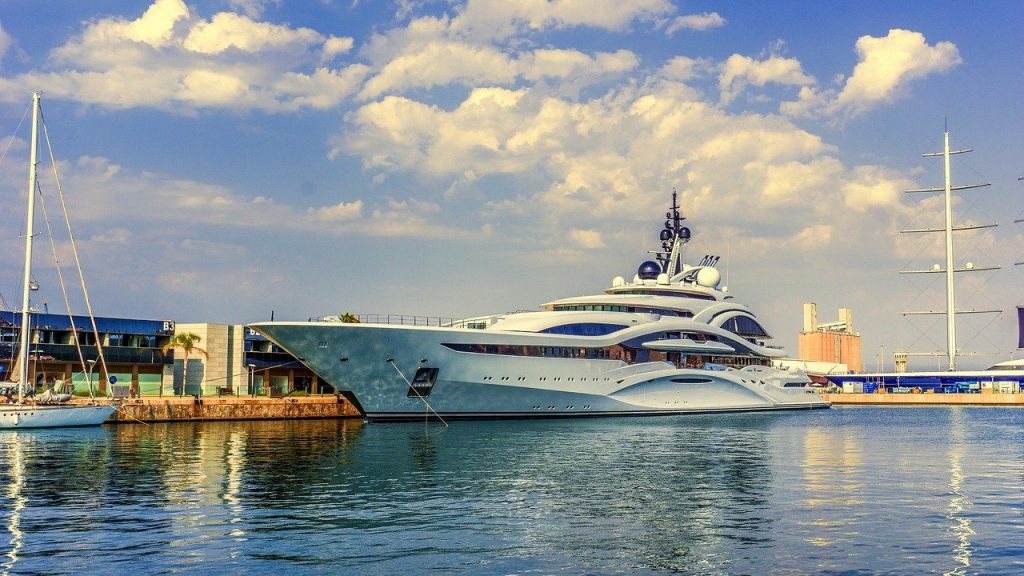 Traveling the coast of Barcelona in a luxury yacht is an unforgettable experience that everyone should experience sometime in their lives. It is the perfect trip for those who want to get away from the city and its noises, to relax in a peaceful atmosphere that can only be reached at sea.
Barcelona, located on the northeast coast of the Mediterranean Sea, is one of the most visited cities in Spain, even in Europe. It is the perfect place to enjoy the architectural, artistic, cultural and gastronomic diversity of the country, making it one of the favorite tourist destinations for millions of people around the world.
Among all the many attributes that the city of Barcelona has, one of the most outstanding is its beaches. Years ago the American magazine National Geographic named Barcelona as the best coastal city in the world.
There are 4 kilometers of sand in the Catalan capital available for the fans of maritime landscapes, finding beaches for any activity you could wish for during your holidays, either to relax, practice water sports and more.
Among all the activities that have been on the rise in this paradise is the rental of luxury yachts. And nothing can compare to sailing along the beautiful coasts of Barcelona in one of these majestic vessels, which are at your disposal to discover the most beautiful landscapes.
Undoubtedly, touring these paradisiacal landscapes aboard Barcelona charters is the best way to get away from the noise of the city and just enjoy the feeling of freedom and calm that can only be achieved on the high seas.
Imagine living the pleasure of riding on a modern motor yacht with capacity for a dozen people traveling at speeds up to 25 knots; it would be, without a doubt, a unique experience!
In the city of Barcelona there are prestigious agencies that rent these fast and elegant luxury boats for periods ranging from one hour to the whole day and even the weekend. 
These services are aimed at VIP clients and can be used for all kinds of events, such as corporate events, meetings and romantic dinners, including unforgettable tours along the coast of Barcelona and the Maresme. There is also the option of buying drinks on the boat and catering service. There are a lot of possibilities, and companies will always provide alternatives to suit the client's needs.
Learn a little more about these boats
Luxury yachts fascinate those who seek privacy and comfort in its maximum expression, which is sometimes difficult to achieve on land. It is a pleasant way to get away from the world.
These boats can be quite amazing in terms of all the luxury features they offer. Specialized blogs have even made rankings of the 10 most expensive yachts in the world, which are a privilege that is only reserved for a very exclusive elite.
These yachts are considered by many as titans of floating vehicles. They are jewels of engineering equipped with the latest technology and elements for maximum comfort. 
The top 10 most expensive yachts are as follows:
1.- History Supreme ($4.8 billion).
2.- Eclipse ($1.5 billion).
3.- Streets of Monaco (1.1 billion dollars).
4.- Topaz (527 million dollars).
5.- Motor Yacht A ($440 million).
6.- Dubai (350 million dollars).
Sailing Yacht A (US$323 million).
8.- Al Said (300 million dollars).
9.- Dilbar (256 million dollars).
10.- Lady Moura (210 million dollars).
We encourage you to review the features of these amazing vessels in specialized portals, among which we can mention, heated swimming pools, heliports, basketball courts, concert halls and more. The wealthy owners of these "mega yachts" spare no expenses to make these vehicles with all the comforts that anyone could imagine.
Planning to Travel? Here Are the Do's to Observe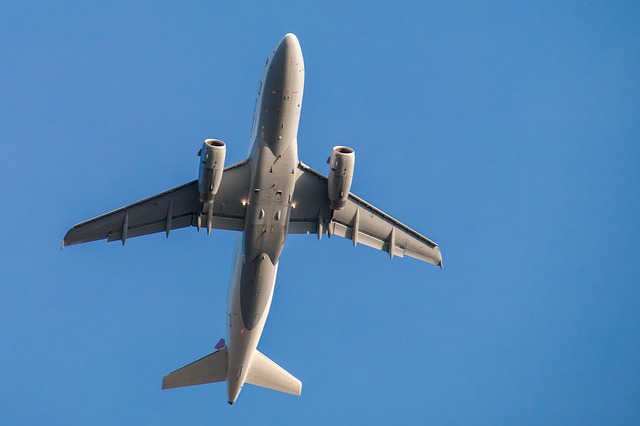 Traveling abroad isn't just a matter of packing and leaving; there several significant aspects of your journey that you need to be on top of before you embark on your journey. For a safe, peaceful, and enjoyable stay at your travel destination, your health should top the list from your travel plans.
It would be best to consider a thorough health checkup for vital health concerns like vaccination, blood test, malaria, urine test, and dental checkup.
Why Is a Dental Checkup Important?
If you plan to have an extended stay, you should tend to broken fillings, decayed teeth, or any dental issues to minimize dental emergencies. It's prudent to also have the necessary treatment before leaving.
The standards of dental care worldwide vary widely and the certainty of getting dental supplies from a trusted and certified dental supplier isn't assured. The cost may also become cumbersome given that your destination of choice may not have dental care coverage for kids.
Depending on where you're traveling, either in developing, developed, or remote areas, leaving your dental health to chance can be uncomfortable if not dangerous. Your chosen destination may lack the resources, dental supplies, and equipment to cater to your dental needs.
Air travel causes specific pressure changes, affecting your root canal, causing pain and potential infections. Therefore, it's advisable to ensure that you complete all your treatment before traveling or consider paste filling to minimize the risks.
Pericoronitis is an infection caused by food trapped through the flesh covering your teeth. The condition can spread to parts of your neck and head; to avoid this outcome, consider removing lower wisdom teeth that are partially exposed.
The other thing you should look out for is if you have gum (periodontal) disease, it's essential to have your teeth cleaned by a hygienist or a dentist.
Checklist Before Travel
As stated earlier, the most vital thing is you and your health, so here are some things you should consider.
Travel Insurance
Probably, the health care insurance coverage that you have at the moment will not cover the scope of international travel. After you've assessed the situation keenly, consider opting for emergency medical insurance and medical evacuation.
The majority of options and plans offered by travel insurance providers occasionally cover trip cancellation, lost luggage, plus medical emergency and evacuation.
Get the Right Visa
Do thorough research on the kind of visa you need. This is a critical but overlooked aspect by many travelers. Any mixup can turn your trip into a disaster, as this little mistake could mean you'll get turned away from the said country.
To make matters worse, you won't even be allowed to leave the airport, which should serve as a motivation to be extra keen. Find out the visa you qualify for and apply early in advance.
Pre-Book Accommodations
You wouldn't want to deal with the stressors involved in getting an instant spot without prior arrangements. Start on the right foot by booking a one-night accommodation in advance, ensuring you aren't anxious through your journey.
You can have a fun-filled day exploring the area after a comfortable night's sleep. To prepare for any eventualities, ensure that you also have a hard copy of your accommodation reservation besides having a soft copy.
Travel Advisory
Before you decide your destination, it's vital to cross-reference through the government state department website to see if the country you wish to travel to poses a threat (short or long term) to travelers. You'll find a list of countries with a travel warning. This is critical because travel insurance does not cover countries under a travel warning.
Vaccination
Scour through to find the health information of the country you'll be traveling to and whether you'll need to be vaccinated. Finding out nations that pose a risk to your health are highlighted on the Center for Disease Control and Prevention (CDC) website.
This mainly applies if you're traveling to third-world countries and the vaccination may vary, including yellow fever, Zika virus, malaria, cholera, etc. Also, get enough supplements to last you the entire trip if you aren't sure you'll be able to supplement your fill abroad.
To avoid security hiccups, find out which drug prescriptions are not illegal in your destination or countries you'll pass through. It's essential to bring along photocopies of your prescription and always carry the medicine in its prescribed bottle.
Suppose your medical condition requires you to have syringes, relay the information before security checks. Take your vaccination six weeks before departure, as vaccines take a couple of weeks before they can kick in.
Enjoy Your Stay
We didn't delve deeper into aspects including culture shock, travel deals, packaging, payment methods, etc., adhering to those mentioned above essential will keep your mind at ease. What remains is to enjoy your exploration.