Hugo Chavez's Foreign Policies and International Relations
Photo Courtesy: Mentioned on the Photo
Influence of Hugo Chavez was felt throughout the region around Venezuela; from small Caribbean islands to Nicaragua in Central America, emerging energy economies such as Ecuador and Bolivia. He even found support from the left leaning governments of the South American giants such as Brazil and Argentina.
Hugo Chavez's Relations with Latin America
Hugo Chavez with Cuban President Fidel Castro, on 29th June, 1999 in Rio de Janeiro. Photo taken by Globovision
Chavez helped Argentina when it was struggling to recover from a massive debt default by buying billions of dollars of bonds to bail it out of economic crisis.
"When the crisis of 2001 put at risk 150 years of political construction, he was one of the few who gave us a hand," Anibal Fernandez, a former Cabinet chief in Argentina's Government, said on Twitter.
According to a Nicaragua's Central Bank report, Venezuela provided $2.4 billion in financial assistance to Nicaragua between 2008 and the first quarter of 2012. This amounts to a huge money for a country like Nicaragua whose total economy was worth only $7.3 billion in 2011.Venezuela provides oil on highly preferential terms to 17 countries under his Petrocaribe initiative, and it joined in projects to produce and refine oil in nations such as Ecuador and Bolivia.
17 countries around Venezuela gained privileged benefits under Hugo Chavez's Petrocaribe program, which includes Antigua and Barbuda, the Bahamas, Belize, Cuba, Dominica, Dominican Republic, Grenada, Guyana, Jamaica, St Lucia, St Kitts and Nevis, Saint Vincent and the Grenadines, Suriname, Venezuela, Nicaragua, Guatemala, and Haiti. In this program Venezuela gave 10% of its crude oil production to these member states in generous terms. In this program, member states were allowed to purchase of oil on market value for 5%-50% up front with a grace period of one to two years; the remaining amount could be paid through a 17-25 year financing agreement with 1% of interest if oil prices are above US$40 per barrel.
Venezuela's one of the biggest ally, Cuba gets two-thirds of its oil from Venezuela, which accounts to nearly 100,000 barrels of crude oil a day in exchange for the services of 44,000 Cuban professionals, most of them medical personnel. Providing crude oil and some investment, Hugo Chavez helped Cuba emerge from the biggest set back which it got after the collapse of Soviet Union, its top ally, in 1991. 
Chavez was completely against any foreign intervention in any of the country in the region. Chavez criticized the way western markets were dominating the markets. Chavez believed in the potential of the countries in South America, and visualized that they can progress and stand confidently if worked together. For this reason he accelerated the creation of international unions aimed at regional integration and reducing US influence.
ALBA, The Bolivarian Alliance for the Peoples of Our America (Spanish: Alianza Bolivariana para los Pueblos de Nuestra América, or ALBA) is the leftist bloc consisting of Antigua and Barbuda, Bolivia, Cuba,Dominica, Ecuador, Nicaragua, Saint Vincent and the Grenadines and Venezuela as permanent members. Suriname and Saint Lucia became the guest member of the Union at the February 2012 summit. ALBA nations introduced a new virtual regional currency, SUCRE intended to replace US dollar as the trading currency between the member states.On July 6, 2010, Venezuela and Ecuador conducted the first bilateral trade deal using the new currency. The plan is to make it a hard currency soon.
Celas, Community of Latin American and Caribbean States, is the group consisting of all of the Americas except the United States, Canada and the European territories in the Americas. The community was formed to deepen the integration within Latin America and reduce the influence of U.S. on economics and politics of Latin America.
Venezuela's International Relations (BRIC)
Venezuela has cold relations with U.S and U.S allies, which includes almost all of the western world. Chavez adopted the policy of being friends with the enemies of the U.S and hence enjoys sweet relations with Iran. Apart from this, Venezuela finds interest in those countries which have tendency to become a regional or global super power, which can take the world forward to a multi polar world. This is why Venezuela finds interest in the recent group of emerging economic and political giants BRIC. Venezuela has favourable relations with all the countries in the BRIC (Brazil, Russia, India and China)
Hugo Chavez's Relations with Brazil
Brazil has a different ideology and a model of its economy. One of the biggest economy of the region which is welcomed and accepted by all the nations including U.S. Brazil has the capability of leading the region after the death of Hugo Chavez, however Brazil cannot lead the countries on his line. However Brazil is in the perfect position to connect Latin America with the Western world as a responsible nation. 
Despite the countries like Peru, Mexico and Uruguay instead of supporting Chavez model are opting for the the Brazilian model of support for the private sector, fiscal discipline, and social inclusion, Venezuela and Brazil share close and helping relationship.
The cooperation between the two countries has been in the form of mutual development and economic help. In 2001, the two countries opened a high-voltage power line between them. Venezuela supplied electricity to the energy starved northern region of Brazil. Brazil gets cheap hydro-electricity power through this line and Venezuela receives tens of millions of dollars every year. 
Venezuela's state oil firm PDVSA owns 40% of refinery built together in Brazil. Brazil's national oil firm Petrobras holds the rest of the stakes.
Hugo Chavez's Relations with Russia
Vladimir Putin with Hugo Chavez in Moscow in 2010, Photo Credits: AFP
Venezuela shares good relations with Russia from the Soviet times, the relations grown even better when Venezuela became the third nation to official recognize the independence of Abkhazia and South Ossetia. 
In September 2009, Russia approved a loan of $2 billion to Venezuela for arms and in In October, 2010, Russia and Venezuela signed a deal in Russia to build Venezuela's first nuclear power plant. Russia and Venezuela also conducted naval exercise in the Caribbean, which was seen by US as the response for its support to Georgia in the Russo – Georgia war in 2008 according to some analysts.
Hugo Chavez's Relations with India
Venezuela reached out to India knowing its potentiality to become a future super power. India became one of the alternative market for Venezuelan oil, whose largely buyer is U.S.
Outgoing Ambassador to Venezuela, Deepak Bhojwani said, "we are among the few countries that can process Venezuelan crude oil. This gives us a strategic advantage." Venezuelan crude is of an inferior quality to Middle East crude. It is heavier and contains more sulphur, requiring special processing.
India's state run crude exploration company ONGC Videsh Ltd (OVL) also helped certify heavy oil reserves in the Orinoco river belt, which expected to contain 235 billion barrels of heavy crude. In the year 2010, A consortium led by Indian state-owned oil companies also won a global bid to claim 40% stake in an important oil block in Venezuela, giving India the capability of producing 400,000 barrels of crude oil per day in its peak time.
India's pharmaceutical sector also has a large presence in Venezuela. Cipla has 120 medications approved to market in Venezuela, and made nearly $15 million in revenue the year 2006. In the same year half of all HIV patients in Venezuela received at least one Cipla drug.
Hugo Chavez's Relations with China
Hugo Chavez with the delegation from China, Photo by Hugo Chavez
Venezuela's is China's biggest investment destination in the Latin America and China was the receiver of 6% of total Venezuelan crude output in 2010. The trade between the two countries was mere $500 million per year in 1999, which increased to $7.5 billion in the year of 2009. China helped Venezuela set up its first cell phone factory. Also in 2009, China and Venezuela teamed up in partnership to launch a railway company in Venezuela, 40% controlled by the China Railways Engineering Corporation and the remainder by Venezuela.
Hugo Chavez's Relations with United States
Hugo Chavez with Hilary Clinton in Brazil on 1 Jan, 2011 Photo taken by Globevision
Venezuela and the United States have been difficult and even hostile since Chavez assumed the office in and began to implement the "21st – century" socialism in 1999.
Chavez even blamed United States of attempting a failed coup against him in 2002, he nationalized U.S. companies in Venezuela and openly supported the countries which were hostile to United States and its interest like Iran and Syria.
Speaking strong words against America in Radio and Television made him popular as he took the world's superpower very bravely. Even after hating America so much, he kept the important business with America intact. Throughout the time when Chavez controlled the office in Venezuela, United Sates remained an important trading partner. Venezuela is also the fourth largest supplier of oil to the U.S.
United States' crude oil import is more from Venezuela and Mexico when compared to the entire Persian Gulf which is one of the biggest oil market in the world. "We do three times more business with Latin America than with China and twice as much business with Colombia [as] with Russia," an Obama official told Julia Sweig of the US Council on Foreign Relations as quoted by 
the Guardian
.
Between 1998 and 2009 a massive trade growth by 82% between the US and Latin America was recorded. Alone in 2011 the exports and imports rose steeply by 20% in both the directions. Analyzing a favourable trade condition between Venezuela and the US, there are good chances for both the countries to improve their relations and collectively grow along with other countries of Latin America. If Obama can lift the travel restrictions and trade embargo on Cuba, the move will be applauded.
Please share and join the discussion on facebook by clicking the "Like" below.
Visit
The World Reporter
for discussion on this post. Or you may like to know what others are saying on this topic.

Warning: mysqli_query(): (HY000/1): Can't create/write to file '/tmp/#sql_6d2c_0.MYI' (Errcode: 30 - Read-only file system) in /home/thewosf4/public_html/wp-includes/wp-db.php on line 2056

Warning: mysqli_query(): (HY000/1): Can't create/write to file '/tmp/#sql_6d2c_0.MYI' (Errcode: 30 - Read-only file system) in /home/thewosf4/public_html/wp-includes/wp-db.php on line 2056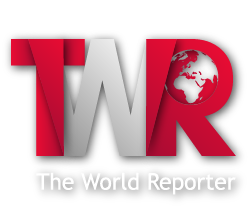 Warning
: mysqli_query(): (HY000/1): Can't create/write to file '/tmp/#sql_6d2c_0.MYI' (Errcode: 30 - Read-only file system) in
/home/thewosf4/public_html/wp-includes/wp-db.php
on line
2056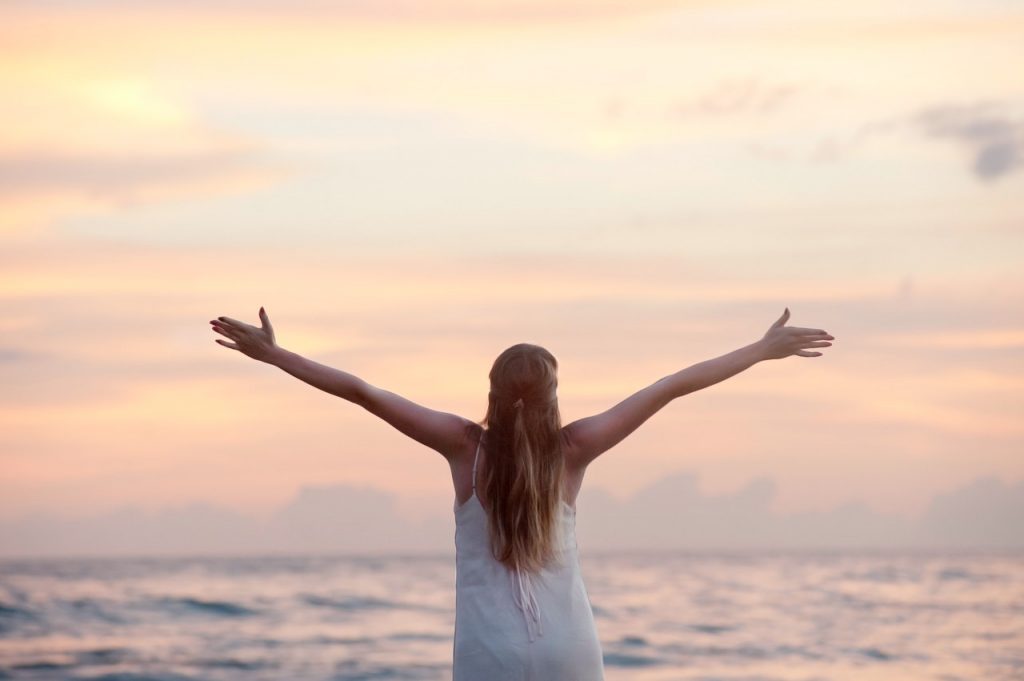 It does not matter how old you are, where you live, or what your occupation is, your health should always be a top priority. However, most of us are a little bit guilty of letting our well-being slide from time to time. With that being said, read on to discover some of the simple ways you can give your health a boost today.
Get rid of at least one item in your life that contains toxic chemicals – You may be shocked by just how many items in your life contain toxic chemicals. This includes everything from air fresheners to bed sheets. Get rid of one of these items and replace it with something natural instead. This is something you should make a habit to do every few months or so. You will be surprised by just how much of a difference this can make. 
Deep breathe for at least five minutes – Throughout the day, you should make sure you take the opportunity to deep breathe for at least five minutes. Why? Well, there have been numerous studies that have shown that deep breathing can help to lower stress hormone levels. This means that you will feel better, get an improved night's sleep, and you will have less anxiety too.
Drink more water – You probably expected this to be on the list, but the importance of drinking more water should never be ignored. Your body needs water for almost every function. If you are dehydrated, this could be the cause of headaches, pains, aches, and a number of other symptoms.
Have one veggie night per week – A lot of people eat far too much meat, red meat especially. So, why not have a veggie night once a week? Not only is this good for your health, but it will be good for your bank balance too. There are so many great recipes online that can give you ideas regarding tasty and creative dishes that do not incorporate any sort of meat or fish. Once you start off with one night per week, you may then decide that you want to up it to two nights, and so on. However, it always helps to start off small so that it is easier and more manageable, and you can then get used to it.
Sign up for an online pharmacy – Nowadays, you can easily order your prescriptions and medications over the Internet via an online pharmacy. This can help you to boost your health because it ensures you never experience delays with your medication. If you are someone who often doesn't take their recommended course of tablets because you cannot get to the doctors in time for a repeat prescription, then this is definitely a good suggestion for you. Your medication will be delivered to your door with a click of a button.
Make a dedicated effort to lower your stress levels – There is no denying that we live in a very stress-filled world at the moment! The world we live in is one that has heaps of pressure, and it can be difficult to stay on top of everything and keep those stress levels low. However, it is vital that you find a way to do so. After all, if you don't adrenal fatigue and health can start to take a tumble, which is the last thing you want. For those who are unaware, adrenal fatigue relates to a group of different symptoms that impact people who are under a lot of physical, emotional, or mental stress. From being a single parent to having a stressful job, there are a lot of different reasons why you may be struggling. Therefore, we recommend that you look for different ways to reduce those stress levels so that you can enjoy a more calming and peaceful life. Whether it is doing some breathing techniques or taking more regular breaks so you can have moments for yourself, there are a lot of different ways that you can make sure you are keeping your stress levels to a minimum. The importance of this should not be overlooked, as stress can impact our mental and physical health in so many different ways. 
Do something nice for someone every day – You will be surprised by how good this makes you feel, and by how much this has a positive impact on your health. It's all about mental well being. When you do something nice for another person, you are benefitting their health, as well as your own. First and foremost, there is no denying that it feels good to hear some nice words for someone or to get a helping hand when you need it. You feel recognised and appreciated, and this is something we all need. At the same time, doing something nice for someone else and seeing their reaction can make you feel amazing too. After all, doing something good for someone is a gift for yourself at the same time. You will find that the deed continues throughout the day, making you feel great and happy within yourself. 
Incorporate some movement into your commute – If you do not have an active job, this is particularly important. Sitting at a computer all day can be bad for your health. One way to combat this is by incorporating some movement into your commute. If you can walk or bike to work, you should give this a go. If not, start parking your car further away from your place of work so that you have to walk there and back. You should also start using the stairs instead of the elevator whenever you can.
Start meal planning – You will find it much easier to eat healthily if you plan your meals. At the start of every week, make a menu of what you are going to cook for dinner every evening, as well as what you are going to make for your lunches every day. Not only will this help you to eat better, but you will save money too. Make sure you incorporate some healthy snacks into your food prep for work. This will stop you from going to the vending machine whenever you are bored or your energy is zapped. The great thing about the times we live in at the moment is that you can easily get recipes and meal prep inspiration online. So, if you are struggling, simply do a little bit of digging online and we are sure that you will find a lot of different options when it comes to meal ideas and clever food prep suggestions for the week ahead. Not only is this going to help you to be more organized, but you will find that it actually saves you quite a bit of money in the process. After all, when we do not have a food plan for the week ahead, we tend to spend a lot of money on items we do not need. Food can end up going in the bin because we do not use it. This ends up in an awful lot of waste, and we should all be looking to reduce this, so meal prep is great in many ways.
Keep a journal – Last but not least, keeping a journal is good for a person's mental health. You should write down your thoughts. It doesn't need to be a long entry; you can simply jot down a few bullet points every evening. This will help you to articulate your thoughts so that they do not wear you down. After all, it can be very difficult to sleep if you have lots on your mind. A lot of experts advise this approach for people who suffer from insomnia. One of the main reasons why a lot of people struggle to get the hours of sleep they need is because they cannot shut off when they go to sleep; their minds are still going at a million miles per hour. They are thinking about what they need to do the following day and any worries or concerns that they may have. Because of this, it very much makes sense to keep a journal so you can offload some of these thoughts and worries and you can have a much more restful night of sleep. Once you get into the habit of doing this, you will see that it actually does make a significant difference when it comes to drifting off and enjoying a good night of rest. 
So there you have it: some of the best ways to give your health a boost. The suggestions that have been provided are really simple and easy, so there is no excuse not to give yourself a bit of TLC. we are sure that you will start to notice a difference as time goes on. However, as is the case with anything, it requires patience and persistence. You cannot expect to turn your health around in one night.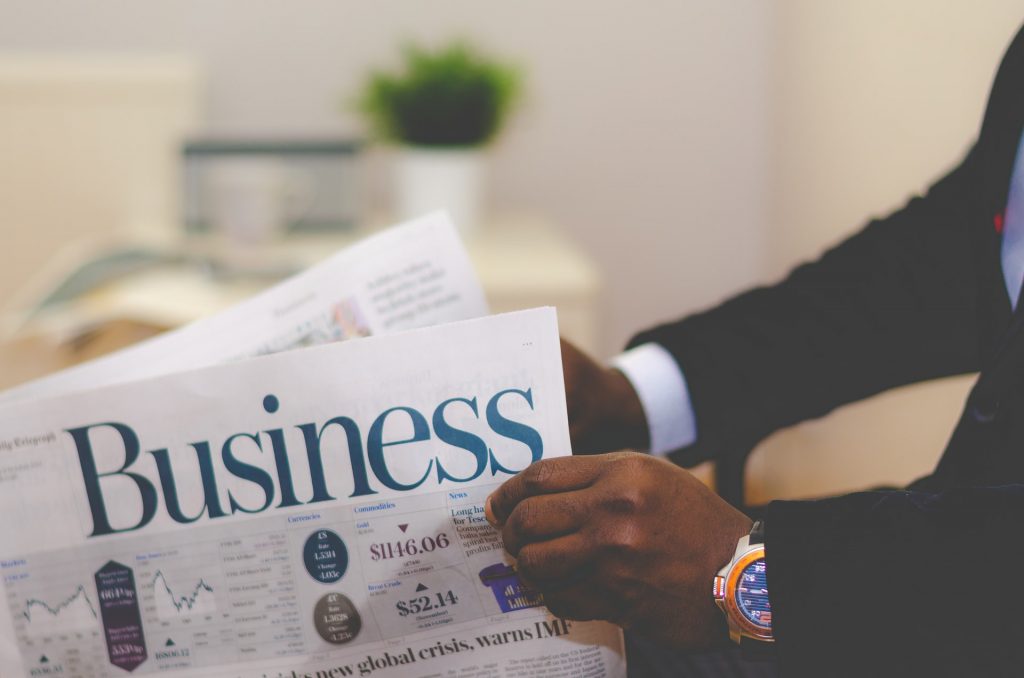 There are good and bad sides to buying a business and starting your own business from scratch. For lots of people, the positives of buying an established business outweigh the positives of starting a business. Here are the reasons why buying an existing business could be the right choice.
Easier To Secure Finance
All businesses will need finance. Unless you can fund your business yourself, you'll need to secure financing from investors. Most lenders will be more willing to lend money to an established business that they can already see is doing well, rather than risk an unknown factor.
Income From Day One
One of the downsides of starting a business is that most start-ups will go through an early stage where they don't make much, if any, money. For some entrepreneurs, this stage can last for several years.
During this stage, you will need to pay out for things like your premises, as well as equipment, installation of equipment, stock, materials, fixtures and fittings, legal and professional fees, a license, uniforms, and more.
If you don't have finance in place or another form of income, this stage can be very tough for a new business owner. If you buy a business, you can start earning from day one, and avoid this tricky period where you might be out of pocket.
Established Brand
When you buy a business that already exists, you are also buying into a brand that is already known, recognizable, and has a track record. You get the business complete with all the trademarks, copyrights, and websites associated with it, as well as the business locations.
This means that your business will already have customers, lenders, suppliers, and other contacts that are confident in the business already.
Instant Customer Access
An existing business also has customers already, which can help you succeed straight away. You can use a range of strategies and marketing to build on the existing customer base, but won't have to struggle to build a customer base from scratch.
Established Network Of Contacts
When you start a business from scratch, a lot of your time and energy has to be put into building up a network of contacts.
All businesses need to have supplier and marketing contacts, so buying an existing business that already has those contacts in place allows you to hit the ground running.
Like money lenders, suppliers and marketing companies are more likely to offer you more favourable terms if your business has been around for a while and they know it.
Focus On Growing The Business
When an entrepreneur starts a new business, they will have to put a lot of their energy into getting their business off the ground. This takes a lot of time and can be very tiring.
On the other hand, when you take over a business that is already established, you'll be freer to focus on the areas of the business that most need your attention, aiding the growth of the business as a whole.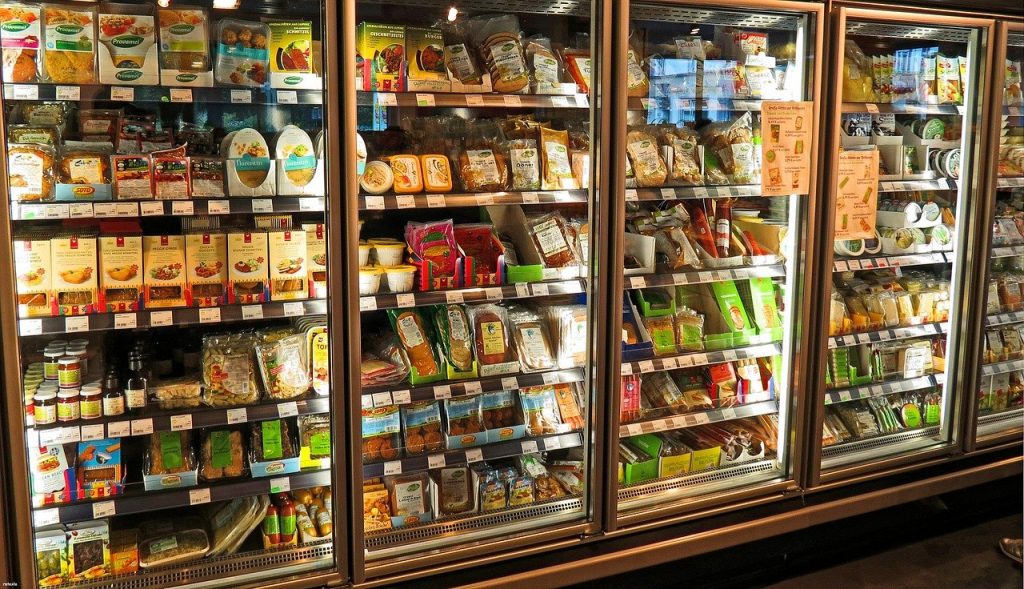 Transport logistics is not only based on transporting goods from point A (origin) to point B (destination), but also involves other aspects that are not so well known to end users.
For instance, a factor that can be decisive is the temperature-controlled transport of goods. Such is the importance of this that there are logistics companies specialized in the distribution of products sensitive to thermal changes.
These companies have vehicles equipped with systems that can maintain the right temperature, keeping the product safe through temperature fluctuations.
What is temperature controlled transport?
A temperature-controlled shipment is one that guarantees the cold chain of the product, without it being subjected to sudden changes in temperature and always without exceeding the values of a safety interval.
The purpose of this cold chain is to guarantee the optimum condition of the product from the time it is picked up until it is delivered. This is why temperature controlled transport is in such high demand for proper product maintenance.
Cold chain in food
The cold chain is a key factor in food safety since it guarantees the preservation of food in optimum conditions.
Food safety is closely linked to health, to the point of being a right recognized in the Universal Declaration of Human Rights.
Therefore, if the cold chain was to be broken during the distribution, the food could not be delivered and would need to be discarded.
Several factors are involved in keeping the food cold chain intact:
Storage in cold or refrigerated chambers.
Transport in temperature-controlled vehicles
Storage in display cabinets or refrigerated chambers at point of sale
Other goods requiring temperature-controlled transportation
Whenever we talk about refrigerated transport, we usually think of the food cold chain, but there are other types of goods that also need temperature-controlled logistics to maintain their conditions intact until they reach their destination.
The main goods that need to be transported under temperature control are flowers, chemical or biological products, medicines, live animals or photographic films.
Medicines
There are certain medicines that need to be stored and transported at low temperatures so that they do not lose their curative properties.
An example is vaccines that have weakened live viruses and if subjected to sudden changes in temperature, these microorganisms would die and their effectiveness would be null.
Chemical or biological products
Some chemical or biological goods also need to be transported in an environment that guarantees a stable temperature from collection to delivery.
These goods are of mere importance since they can be considered dangerous. Hence, they must be treated very carefully.
Live animals
The current legislation also contemplates that the transportation of live animals over long distances must be subject to a temperature control that ensures values between 5 and 30 degrees Celsius with an interval of up to +/- 5ºC depending on the outside temperature.
Flowers
Something as delicate as flowers also need to be transported under optimum temperature conditions so that their scent and beauty are maintained at the point of delivery.
Besides, flowers are a very apt simile for the importance of temperature-controlled transport in today's logistics because the ultimate goal is the welfare and health of humans and animals. Undoubtedly, a very necessary end.
Warning
: mysqli_query(): (HY000/1): Can't create/write to file '/tmp/#sql_6d2c_0.MYI' (Errcode: 30 - Read-only file system) in
/home/thewosf4/public_html/wp-includes/wp-db.php
on line
2056

Top 10 Simple Health Changes To Boost Your Well-Being

Why Buy A Business, Rather Than Start One

Temperature Controlled Transport: What is it?

Digitisation of medicine: better digital medical devices

Acquiring your dream house in the south of Spain