Russia and China: New Horizons for Cooperation; Article by Vladimir Putin
(c) RIA Novosti
I am pleased to have this opportunity on the eve of my state visit to China and the Shanghai Cooperation Organisation summit to address the millions of readers of one of the world's most influential newspapers, Renmin Ribao. I value this chance to share my views on the future of our countries' partnership and the role Russian-Chinese relations play in today's world, which is in the midst of complex transformation, faces big global and regional security challenges, attempts to dilute the principles of international law, and economic and financial upheaval. 
All of these issues are the subject of much discussion and attention at the big international forums and summits that take place, and I am confident that reason and collective approaches will prevail in tackling today's problems. The main thing is that all clear-headed politicians and experts in economics and international relations realise that it is not possible to set the global agenda today behind Russia's and China's backs and without taking their interests into account. Such is the geopolitical reality of the twenty-first century.
In this context, we are aware of our common responsibility for the Russian-Chinese partnership's long-term development and the importance of our common efforts within the United Nations and other multilateral organisations and regional bodies. 
We therefore have high hopes for the intensive programme of meetings we have planned with the Chinese leadership, and we also hope for fruitful work at the upcoming Shanghai Cooperation Organisation summit that will conclude China's successful presidency of this organisation.
* * *
Russian-Chinese relations have been deservedly called an example of the new type of relations between states. Our relations are free from prejudices and stereotypes and this makes them stable and not subject to short-term considerations, which is valuable indeed in today's world, where stability and mutual trust are so clearly lacking. 
The 2008-2009 global financial crisis showed us how important it is for us to understand and listen to each other and pursue common, consensus-based policies. Joint infrastructure and energy projects, big contracts and orders, and reciprocal investment are the resources that enabled our countries and our business communities to overcome the difficulties, create new jobs, and keep factories and businesses working.
Russian-Chinese bilateral trade reached the record mark of $83.5 billion in 2011. We have now set the medium-term target of $100 billion by 2015, and will work towards reaching $200 billion by 2020. If we keep up today's dynamic, we will be able to reach these targets even earlier. 
What must we do to achieve these goals? Above all, we need to optimise our bilateral trade structure and improve its quality by increasing the share of high value-added goods. We have the objective conditions we need for this. Our national markets have big capacity and growing demand for modern goods and services. We have good fundamental positions in education, science and technology, and a wealth of experience in production cooperation. 
We will actively develop big joint projects in civilian aircraft manufacturing, space, and other high-tech sectors. We will also pursue projects in techno-parks, industrial clusters, and special economic zones in both countries. In my view, what we need here is a genuine technological alliance between our two countries, a genuine interweaving of our production and innovation chains so as to forge the links between our companies and our research, design, and engineering centres. We need to continue these efforts by working together in other countries' markets too.
We need to build a modern infrastructure for our financial and investment ties and our bilateral business relations. It is clear now that we must make quicker progress in moving over to using our national currencies to settle reciprocal trade, investment and other operations. This will also insure us against various currency risks and will strengthen the ruble and the yuan's positions.
The energy-sector dialogue between our two countries also has a strategic dimension. Our joint projects have a big impact in shaping the global energy market's entire configuration. They offer China more reliable and diversified energy supplies for its domestic needs, and offer Russia the chance to open up new export routes to the fast-growing Asia-Pacific region.
Among the results already attained, I note the launch of the Russian-Chinese oil pipeline that delivered 15 million tons of oil last year, and the conclusion of a long-term contract – 25 years – for electricity supplies to China. Russia also increased its coal exports to China to 10.5 million tons in 2011, and have plans for joint development of coal deposits. I hope that we will soon begin large-scale deliveries of Russian gas to China.
Our cooperation in the nuclear energy sector also offers many opportunities. Russia took part in building the first section of the Tianwan Nuclear Power Plant, which the stress tests results show to be the safest in China. Last year, our specialists helped to launch China's first fast-neutron experimental reactor, thus making China the fourth country, after Russia, Japan and France, to possess this technology. Construction of the fourth section of a uranium enrichment plant was completed ahead of schedule. We hope to continue our cooperation on building the Tianwan power plant's second and subsequent sections, and to take part in building other energy sector facilities in China. 
The source and driving force of our relations is the friendship and mutual understanding between our peoples. We held very successful reciprocal national years and language years. Now we are holding the Year of Russian Tourism in China, and next year our attention will be on the Chinese Tourism Year in Russia.
I think the time is ripe for us to draw up a long-term action plan for developing our bilateral cooperation in the humanitarian sphere.
Naturally, current international affairs will be on the upcoming visit's agenda. They include strategic stability, disarmament and non-proliferation of weapons of mass destruction, and countering the threats and challenges to sustainable development, and our peoples' lives and wellbeing, including terrorism, separatism, organised crime, and illegal migration. 
Russia and China share very similar positions on all of these issues, positions based on the principles of responsibility, commitment to the basic values of international law, and unconditional mutual respect for each other's interests. This makes it easy for us to find a common language, develop common tactics and strategies, and make a constructive contribution to international discussions on the most serious issues we face today, whether the situation in the Middle East and North Africa, the problems in Syria and Afghanistan, or the Korean Peninsula and Iranian nuclear programme issues.
I stress that the Russian-Chinese strategic partnership plays an effective part in strengthening regional and global stability. This is our guiding logic in our efforts to develop cooperation within the Shanghai Cooperation Organisation, which marked its tenth anniversary last year. 
I was one of the people at the origins of this group. Time has shown that we made the right decision in transforming the Shanghai Five into a full-fledged cooperation organisation.
The SCO today is a rapidly-developing multilateral organisation. We have yet to realise its full potential, but looking back at the road travelled so far, we can say for sure that the organisation has already earned itself an influential place and speaks with a confident voice on the international stage. 
The SCO has brought much that is new and useful to global politics. Above all, it offers a partnership model based on genuine equality between all participants, mutual trust, mutual respect for each people's sovereign and independent choice, and for each country's culture, values, traditions, and desire for common development. This philosophy best embodies what I consider to be the only viable principles for international relations in a multipolar world.
The SCO and its members' efforts and cooperation with a broad range of foreign partners have been highly instrumental in substantially reducing terrorist activity in the region. But the challenges we face today are becoming ever more diverse, complex, and change constantly. Those who spread the ideas of terrorism, separatism and extremism continue to perfect their subversive methods, recruit new fighters to their ranks, and expand their financing sources. 
To respond to these challenges we must continue to develop the SCO's capacity to ensure security and make our cooperation mechanisms even more effective. This is why the upcoming summit will pay particular attention to approving the 2013-2015 SCO member states' programme for cooperation in combating terrorism, separatism and extremism, and the new draft provisions on political and diplomatic measures and response mechanisms in situations that threaten peace, security and stability in the region.
The links between terrorism, drugs production, and drugs trafficking are another serious challenge. We must work together in coordinated fashion to combat this. We must develop this cooperation most actively through the SCO's anti-drugs strategy. 
The situation in Afghanistan is one of our common concerns. The SCO is making a big contribution to helping the Afghan people in rebuilding their long-suffering country. The decision to grant Afghanistan observer status in the SCO will be another concrete step that we will take at the upcoming summit. We will discuss the prospects for joint work within the SCO with Afghanistan's leader, Hamid Karzai.
The SCO was established as an organisation tasked with ensuring stability and security across the vast Eurasian continent. We think that any attempts by other countries to pursue unilateral action in the SCO's region of responsibility would be counterproductive.
At the same time, the SCO is an open organisation that is ready to work together with all interested partners. This is stated in the SCO's charter. India, Iran, Mongolia, and Pakistan are all involved in the SCO as observer countries. Belarus and Sri Lanka are SCO dialogue partners. Turkey will join us at this upcoming summit. Given the growing interest in the SCO's activities, we are currently settling how to strengthen the legal basis for the organisation's continued enlargement.
The SCO's experience offers interesting and very promising solutions for the entire international community in terms of developing policies from below through a consensus-based process. Policies take shape within the different regional organisations first of all, and then become part of the dialogue between us all. Out of these regional 'building blocks' we can put together a more stable and predictable environment for global politics and the global economy. 
We think that this kind of network diplomacy will become a vital part of international relations. The SCO member states saw this trend in the making and have acted on it by developing a network of partnerships between multilateral organisations throughout the Asia-Pacific region. Today, the SCO is working hard to develop cooperation with the UN, CIS, CSTO, EurAsEC, ASEAN, ESCAP, and other international bodies. 
We see great potential in developing cooperation between the SCO and the Eurasian Economic Community, and in the future, with the Eurasian Economic Union. I am sure that these organisations can mutually enrich and effectively complement each other in their work.
There is no doubt that we must strengthen political cooperation within the SCO and step up our economic cooperation. The organisation is up to the task of implementing even the biggest joint projects. It would be in our common interests to make use of the obvious advantages offered by China's fast-growing economy, the technological potential that Russia is developing as it modernises, and the Central Asian countries' rich natural resources. I think we should concentrate particularly on cooperation in the energy, transport, infrastructure, and agriculture sectors, and in the high-tech fields, especially in information and telecommunications technology. 
But this requires us to put in place genuinely effective financial support and project management mechanisms within the SCO. We need platforms for developing joint plans, places for assembling multilateral programmes. The SCO energy club, which we have almost finished establishing now, could serve as a good example in this respect.
Much of the SCO's future development potential lies in developing direct ties between our countries' business communities and companies. I am sure that the business forum in Beijing during the summit will demonstrate the broad range of opportunities for public-private partnerships in expanding our economic cooperation. It is important to actively involve our countries' industrial and banking sectors in carrying out the plans we set. All of this requires more effective and intensive work from the SCO Business Council and Interbank Group. They already have quite a solid package of proposals.
It is also in our common interests to develop cooperation in healthcare, culture, sports, education, and science. The opportunities in these fields are most convincingly embodied in the Network University, one of the SCO's most striking initiatives, which now brings together 65 different universities in the SCO member countries. The university will have its rector's offices in Moscow. We are ready to do all we can to help develop this very promising and much-needed project. 
As it enters its second decade, the SCO continues to grow and develop. It will hold firm in its work to its guiding principles and basic goals, and at the same time will continue to take account of the changing international situation. This is the approach that will be reflected in the basic agreement we are set to discuss and adopt at the summit – the Basic Guidelines for the SCO Medium-Term Development Strategy. 
* * *
We have high hopes for the Russian-Chinese talks and the SCO summit in Beijing. Russia needs a prosperous China, and I am sure that China needs a successful Russia. Our partnership is not directed against anyone, but is about construction and strengthening justice and the democratic foundations in international life. This partnership is thus something needed in today's world.
An old Chinese saying states that common hopes require common efforts. We are ready for these common efforts in the interests of our countries and peoples. This work will certainly produce worthy results.
Author Vladimir Putin is the former Prime Minister and is current President of Russia for the third time, he wrote the article for the newspaper Renmin Ribao Daily.
Please share and join the discussion on facebook by clicking the "Like" below. 
Republished following the legal disclaimer of Voice of Russia, Russia's first internationally broadcasted Radio. On air since 1929.
Visit
The World Reporter
for discussion on this post. Or you may like to know what others are saying on this topic.
Nepal Hindu Rashtra: Time to Wrap Up Communism?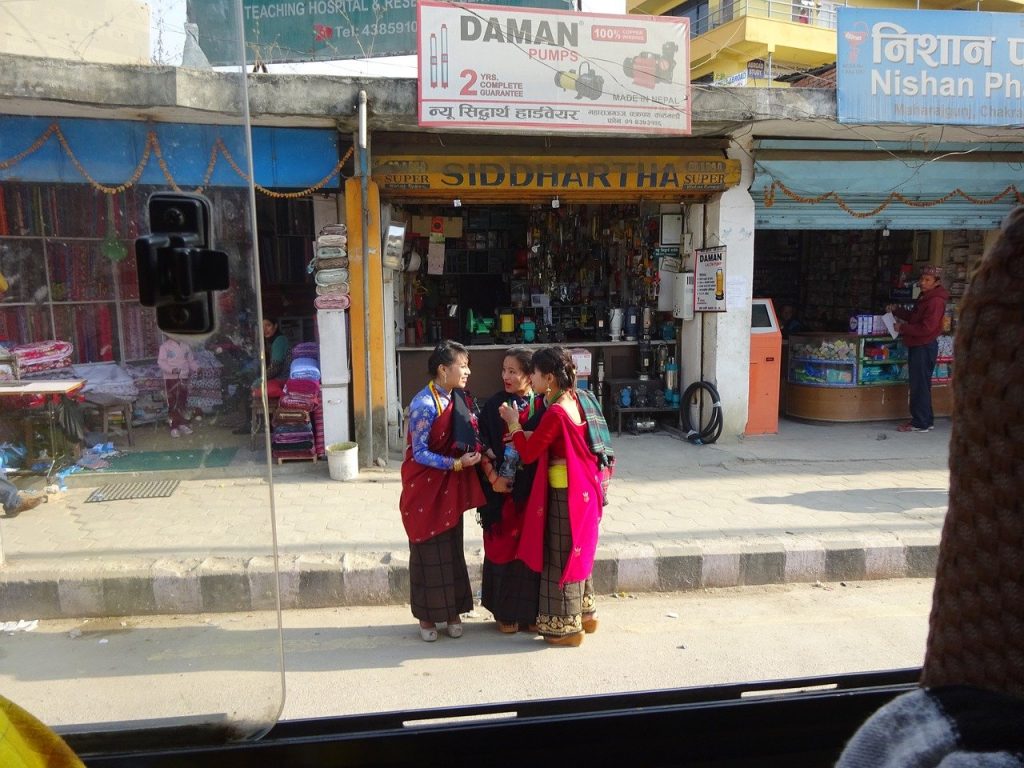 Nepal abolished the Constitutional Monarchy in May 2008 and declared itself as a Federal Democratic Republic. There was a new hope in Nepal as it was becoming world's newest democracy even though it had dissolved the Hindu Rashtra. However, the democracy in Nepal immediately got into the tight grips of leftists and communists backed by China. It has been almost 12 years since monarchy was abolished in Nepal. Interestingly, the Himalayan country has already seen 11 Prime Ministers in this period. Thus, leaving the Nepalese people still yearning for good and stable governance.
Re-establish Hindu Rashtra
As the political instability is growing in Nepal, people are demonstrating concerns about the future of the country. In fact, Nepalese citizens are unhappy with frequent interference by China and India influencing its unstable communist regime. More voices are now growing in support of reinstating the Monarchy and declaring Nepal as world's only Hindu Rashtra (which by default offers full religious freedom to other religious minorities as per Hindutva concept of Sarva Dharma Sama Bhava – all paths lead to one).
Former Deputy Prime Minister of Nepal, Kamal Thapa said that if political parties do not recognize the seriousness of reinstating the monarchy, then the country will head for a period of darkness. "Recently, we've had high-ranking officials from India and China come to Nepal to try and solve problems within the ruling party," he said. "We cannot let others dictate what we want to do."
Communist Party All Set to Suppress Protests, By Force
Kamal Thapa has firmly demanded an all party meet to discuss reinstating of monarchy. Throughout the month of December, 2020 Nepal has seen anti communism protests across the country in support of reinstating the monarchy and Hindu Rashtra. Most importantly, the demand has become a nationwide mass people's movement. So much so that the communist regime had to send a directive to 77 districts in 7 provinces. The directive suggests suppressing the protests by force. Nevertheless, Rashtriya Prajatantra Party and other royalist groups have ignored this threat from the communist regime. Protester groups have pledged to strengthen the protest in the coming weeks.
Nepal: Demonstration held in capital Kathmandu, demanding restoration of monarchy in the country. pic.twitter.com/TFjmKu9U9Z

— ANI (@ANI) December 5, 2020
Role of China – Hope for Communism in Nepal
China's ambassador to Nepal is known to have very close relationship with Nepalese Communist regime. In fact, She has been super effective in tilting Nepal's posture towards its ideological partner, China. One of her greatest achievements in 2020 was artificially manufacturing a border conflict between Nepal and India. Consequently, souring relations between the two Hindu majority nations. In addition, she managed to silence Nepal's communist government after China took one of Nepal's border villages under its control. However, recent political turmoil in Nepal and a renewed demand for reinstating of Hindu Monarchy is showing that the situation is now out of Chinese hands
Role of India
Year 2020, was not a good year for India and Nepal relations. India was busy in controlling domestic Covid cases. On the other hand, China had launched an invasive campaign into Indian territory. In addition, India is always busy with Pakistan on its western borders. However, the surprise came to India when China was almost successful in creating a new border tension between India and Nepal.
Those who do not know about Indian government should note that the current ruling party in India finds itself ideologically opposite to communism. This further creates differences between the two countries.
Communist party in Nepal has blamed India for supporting the ongoing anti communism protests in Nepal. However, former advisor to Nepal's PM has suggested there is no proof that India is fueling pro Monarchy, anti communism demand in Nepal.
Nevertheless, There are certain influencers in India who have, in their personal capacity, expressed support for reinstating the Hindu monarchy. Yogi Adityanath, who is the Chief Minister of an Indian state bordering Nepal, said in 2015 that Nepal should declare itself a Hindu Monarchy. Readers should note that in 2015 Yogi Adityanath was not the Chief Minister yet. However, today he is not only popular in south of Nepal, his popularity is growing in Nepal as well.
Will The World See the first Hindu Rashtra?
It is difficult to answer this question at this moment. However, Nepalese communist government could not resolve the political instability and in December 2020 Nepalese government dissolved the parliament. Nepal will see next elections in April – May 2021. Hopefully, the world will see Nepal's 12th Prime Minister in 13 years or may be a Hindu King? Royalists and protester groups have expressed confidence in winning next elections. We have our eyes on Nepal for updates.
Ridiculous Tariffs on Wines – China Australia Trade War Explicated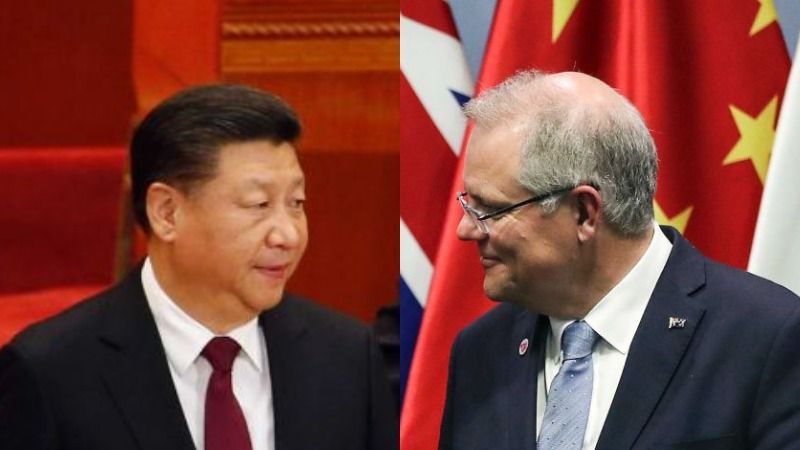 Earlier in November 2020, Communist China slapped Ridiculously high tariffs up to 212.1% on Australian wines. These tariffs were in the response of ongoing trade war between Communist Party of China and Australia. China is the biggest importer of Australian wines making up a whopping 39% of Australia's total wine export. Australia has already raised concerns at a WTO meeting about China taking measures against its barley, wine, meat, dairy, live seafood, logs, timber, coal and cotton, according to a reuters report.
How did China – Australia trade war begin?
China and Australia shared one of the best times in their relationship after Kevin Rudd from the centre-left Labour party came to the power in Dec 2007. During his leadership Australia decided to pursue appease China policy which included steps such as:
Chastising Taiwan for its renewed push for independence and reiterating support for a one-China policy in favor of People's Republic of China. (Source: The Age)
Signing a A$50 billion deal with PetroChina in 2009 (largest contract ever signed between the two countries) that ensures China a steady supply of LPG fuel until 2029.
Unilaterally announcing departure from Quadrilateral Security Dialogue to appease China.
Nosediving of China – Australia Relationship
The course of this partnership changed when Julia Gillard from the centre-left Labour Party took over the leadership and initiated closer partnership with United States. This included revival of interest in Joining Quadrilateral Security Dialogue and stationing of US troops near Darwin, Australia.
In 2013, Tony Abbott from centre-right Liberal Party took over the leadership. During his term Australia saw some confusion in its China Policy. His Defence Minister Senator David Johnston told in a statement that Australia is seeking to balance their relationship between China and the United States. It was during his term when Australia and China established a Free Trade Agreement.
However, the relationship between Australia and China took a downturn in 2015 when Malcolm Bligh Turnbull from the centre-right Liberal Party came into power. This is the point in history which has led to current trade war situation between Australia and China.
Australia became the strongest opponent of China's territorial claim in South China Sea.
Banned foreign donations to Australian political parties and activist groups in a move to target Chinese interference in Australian democracy.
Revived Quadrilateral Security Dialogue with United States (Donald Trump), India (Narendra Modi) and Japan (Shinzo Abe). This was the time when Quadrilateral Security Dialogue saw hope of becoming something bigger as all four countries had centre-right governments who had a clear China Policy.
2019 Onwards: China – Australia Trade War
In 2019, relationship between the two countries further took a dip with Scott Morison from centre-right Liberal party becoming the Prime Minister. During his leadership:
Australia signed a letter condemning China's mistreatment of Uyghurs and other minorities.
Suggested investigating the cause of Covid 19 in April 2020, which resulted into an angry response from China threatening to reduce Tourism and Trade.
Opposed the Hong Kong National Security Law in June 2020.
Reiterated its support for ethnic minorities in China and freedom in Hong Kong in October 2020
Demanded a formal apology from China for posting a fake image of an Australian soldier holding a bloodied knife against the throat of an Afghan child
In conclusion, these continuous attack on China made China so angry that they deliberately leaked a list of 14 points suggesting why China is angry at Australia
China's attempt at "buying" left wing politicians around the world
Recent trend is suggesting China's attempt at "buying" influential left-wing politician around the world. In November, 2017 Australia's Labour Party's MP Sam Dastyari went against his own party on South China Sea. He later quit his party after he was found of taking financial favours from China.
In 2008, India's Centre-left party – Indian National Congress signed a Memorandum of Understanding with Communist Party of China. Its contents are still hidden from the Government of India and the people of India.
Recent US Report has shown concern on President Elect Joe Biden not clearing doubts on his China policy.
How Can we Help Australia Post Ridiculous Tariffs on Australian Wines?
In 2020 China has directly or indirectly impacted many of our lives. Some of us have lost our jobs, some of us are taking a reduced salary. In fact, some of us are sitting at home instead of travelling; while some of us have lost our loved ones only because of communist party was incapable of controlling a virus outbreak.
As the entire world is struggling with this virus, Chinese economy continues to be on path of surpassing the US. Therefore, we should pledge to minimize buying Chinese products. It might be impossible to completely boycott Chinese products, but we can at least minimize it.
Install Cultivate Chrome Extension (non sponsored/affiliate link – We are not getting paid to post this). This plugin works on both Google Chrome and the new Microsoft Edge. It helps you understand the origin and seller location of a product on Amazon. It is a great tool to minimize your dependence on Chinese products. If you are lucky, this extension will also suggest some Made in USA alternatives
Buy Australian Wines – Australia desperately needs a new market for its wine and other products. This New Year and Christmas season, we should pledge to celebrate with at least one Australian wine!
What a Rising Xi Jinping Means for China and the World
"Watch this man." These were the three words used by the founding father of Singapore Lee Kuan Yew to describe a relatively unknown Xi Jinping while he was yet to become the President of the People's Republic of China. Today, in addition to being China's "paramount leader", Xi is arguably the most powerful man in the world, and even if leaders across the world were doubtful about it till now, the developments in the previous week were sure to make them think again.
19th Party Congress: How it unfolded
Xi today, Xi forever?
The Communist Party of China assembled the previous week for its 19th Party Congress, a political summit that takes place every five years to decide upon the country's future and the future is precisely what Xi has fixated his eyes upon. According to the current rules, Mr Xi must step down as the leader when his term ends in 2022 and as tradition dictates, a successor must be appointed. While only time will reveal whether Mr Xi steps down from the presidency at the end of his term, it increasingly looks that he is not keen to do so, having failed to hint towards any successor for the time being. His apparent intentions to stay put were further solidified with the appointment of the new members to the Politburo Standing Committee, the highest decision making authority in the country after the president. Each of the members appointed to the body is over 60 years of age, which means that they are highly likely to retire when their term comes to an end with the next meeting five years later. Interestingly, two-thirds of them are also known to be Mr Xi's loyalists.
Xi Jinping Thought: A force to be reckoned with
"Xi Jinping Thought on Socialism with Chinese Characteristics for a New Era" or the "Xi Jinping Thought" for short was written into the party's constitution at the end of the Congress. The thought consists of 14 principles calling for deep reforms, conserving the environment, the party's complete control over the army, and the importance of the unification of the country. The development was highly publicised and with good reason. With the "Xi Jinping Thought" embedded in the constitution while still being in power, Xi Jinping has drawn comparisons from all over the world to Mao Zedong himself. Moreover, he has ensured that anyone that opposes him will do so at the cost of their removal from the party. When Xi asked the delegates at the end of his address for any objections, shouts of "meiyou" which means "none" rang through the Great Hall of the People.
Mr Xi has declared the start of a "new era" for China, and undoubtedly for the entire world. It is therefore important to ask what significance these developments hold for the country and for the world at large.
What this means for China
The inclusion of Xi's thought in the constitution means that the same will be taught in schools, colleges, and other institutions throughout the country, infusing his ideology among the Chinese on a cultural level. Abraham Denmark, director of the Asia program at the Wilson Center puts it aptly when he says that the move "greatly increases, … broadens, and deepens Xi Jinping's personal power within the Chinese system".
The president has already found a wide support of the Chinese population with his push for modernisation and his crackdown on corruption has been hugely popular among the masses. Since his election in 2012, Mr Xi's anti-corruption drive, famously known within the country as the "tiger and flies campaign" has either disciplined or expelled nearly a million party members. As his stance on corruption remains as stern as ever, many have come to view it as a political tool used by him time and again to get rid of political rivals. However, the corruption drive has undoubtedly proved to be effective and fruitful for the country's business climate.
While Mr Xi's crackdown on corruption has garnered immense coverage, the crackdown on humans rights activists and NGOs has not received its fair share. China has struggled for decades in its battle for free speech. In 2015, many human rights lawyers were detained and many international NGOs faced stricter curbs to keep them from functioning. As the president has left little room for any opposition within the party, the authoritarianism and censorship are by no means expected to be relaxed, ensuring that there is no opposition from outside the party as well.
Powerplay: China's standing on the global stage
Donald Trump was among the world leaders who wished the Chinese president when he congratulated him on his "extraordinary elevation". The reverence he holds for Mr Xi was quite apparent when he said: "some people might call him the king of China." The surprise, however, came when North Korea's Kim Jong Un congratulated the president on his "great success" since the two leaders are not known to be fond of each other. The intent here is clear. Both sides need a China that is continuously growing in power on their side in their stand against each other, and that means a closer association with Mr Xi. Chinese influence in the world is unlikely to stop there.
While speaking to CNN, James McGregor, author of "No Ancient Wisdom, No Followers: The Challenges of Chinese Authoritarian Capitalism", mentioned that "given the chaos in Washington and also the dysfunction in Europe, the world is looking for leadership." Mr Xi enjoys a great level of stability and largely unquestioned authority in a time where the leaders of Western democracies face intense competition at home. As such, his message to his party and to the world is clear: in the coming decades, China will "stand proudly among the nations of the world" and "become a leading global power. " However, it will do so on its own terms, emphatically rejecting the Western political models.
These intentions are perhaps best evidenced by The Belt and Road initiative, China's attempt at connecting Europe, Asia, and Africa with each other through a modern take on the Silk Route, into which it has already pumped hundreds of billions as loans and aid to countries across all three continents. While the project has been met with opposition from Japan, India, and the USA, many of China's neighbours have expressed their support for it, which speaks of its influence on the global stage.
With the people's army under the control of the party, Mr Xi also looks to achieve the twin goals of increasing the military might and the protection of China's sovereignty. "We will not tolerate anyone, using any means, at any time to separate one inch of land from China", he said in his address which is seen as a warning to both Hong Kong and Taiwan. Enhancing combat capability is also linked to the Chinese interests in the South China Sea, where its activities of building and militarisation of islands have received backlash from the international community.
"If one is big", Mr Xi said on the final day of the Congress, "one must act big." There's no doubt that Mr Xi intends to put these words into action at the global level. Lee Kuan Yew once rightly pointed out about China that the world would do well to remember:  "The size of China's displacement of the world balance is such that the world must find a new balance. It is not possible to pretend that this is just another big player. This is the biggest player in the history of the world."
References:
http://www.cbc.ca/news/world/china-congress-xi-jinping-petricic-1.4371251
https://www.theatlantic.com/china/archive/2013/03/interview-lee-kuan-yew-on-the-future-of-us-china-relations/273657/
https://www.theatlantic.com/international/archive/2017/10/china-xi/544035/
http://www.independent.co.uk/news/world/asia/xi-jinping-china-communist-party-constitutional-amendment-ideology-enshrined-superpowers-future-mao-a8017111.html