Weeks After Japan Tsunami, 27000 Missing; Cleaning in Progress
Image from flickr
Even after two weeks of the earthquake and tsunami which devastated Japan on March 11 around 240,000 people are sill shelters, reports Japan Today. While official death toll figures hover around 10,000, National Police Agency reported that more than 27,000 people were either missing or confirmed dead
While nuclear radiation leak had taken a dangerous shape and diverted the attention of international media from the actual earthquake and tsunami story, the damage reported to infrastructure, development and houses and roads is estimated by the Japanese officials to total upto 25 trillion yen (308.65 billion U.S. dollars).

Local police in Miyagi perfecture have posted information about more than 2,000 recovered bodies, including details of clothing and body type, in hopes of identifying them on their website
Reports of Japan re-entering the economic development trach as the highways and ports in the disaster-hit areas have been reopened, though part of the bullet train service on the Tohoku Shinkansen Line is still suspended, while 55 sewage plants remain disabled.
Recently the education board of Hiroshima Prefecture came forward telling its counterpart in Miyagi Prefecture that it could accept around 150 elementary school children and their 10 teachers for one year at two school buildings in the city of Etajima that are currently not in use, reported Japan Today. Children will be accommodated in public hostel facilities
Another city in the same Hiroshima prefecture, Akitakata, is also preparing to accept around 80 elementary school students so that their studies and future is not disturbed because of this natural calamity, the education board said.
Though most of the things are resuming or have been resumed, the toughest task in front of the Japanese authorities is how to clear the rubble, the broken pieces of glass, cars, trees, animal and  human bodies, etc. Now after two weeks of the incidence hundreds of groups are turning up voluntarily to take this task on their hand.
While the World Bank has estimated that the reconstruction of the damaged areas in Japan could take five years, after effects of this natural calamity is now being considered as th most expensive disaster till now. The mess looks endless in Japan, and cost to cleaning it up is unknown.
In an effort to support rescuers and search for survivors much of the street debris has been cleaned up by the government and soldiers. Now, even though chances of finding someone still alive are very less, officials are concerned to avoid any accidental cleaning of corpses with debris. Corpses can not be cleaned up or buried without identifying and notifying the family.
Scroll down if you are looking for comment form, your comment is very much appreciated!
Visit
The World Reporter
for discussion on this post. Or you may like to know what others are saying on this topic.
How Jurisdiction of the Diamond Princess Affected Japan's Image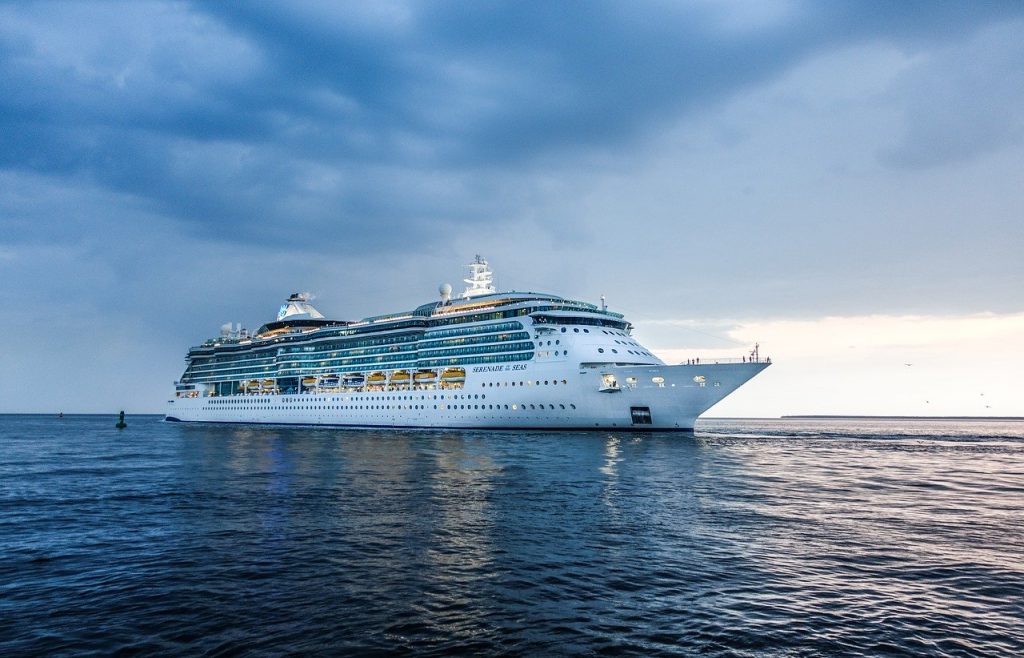 When people travel, they rarely consider the laws of jurisdiction that govern the carriage they are in. Unlike the laws of a country or state, legal jurisdiction on international airspace and waters is a more complex issue.
The Diamond Princess incident is an example that highlights just how crucial jurisdiction is, especially in cruise ships that spend days at sea or calling in foreign ports. No one saw the Covid 19 coming, how widespread it would be, or its impact on the global health and economy.
When it happened, there were only a few travel bans in effect and cruises with Covid 19-infected passengers weren't the rage yet.
In this case, Princess Cruises and Carnival Corporation, the owners of Diamond Princess, are American companies with headquarters in California. It is registered in Bermuda, an island territory of the United Kingdom. The vessel, built in 2004, sails under the UK flag and is under the jurisdiction of that country.
But maritime law provides that when a ship is docked at a certain port, the laws of the country where the port is located will apply to the ship, and its passengers and crew.
When the ship was informed that one of its passengers who had disembarked earlier had tested positive for the coronavirus in Hong Kong, it immediately cut short the cruise and set off for Yokohama to dock.
Prime Minister Abe could have barred it from doing so before it reached Japan's territorial waters. But he didn't. The Japanese administration was already aware of the Covid 19- positive passenger, but for humanitarian reasons they allowed the ship to enter.
A country or region is not, however, obliged to grant entry to a ship. In fact, ports around the world are now advising cruise ships that they are not accepting these vessels for an indefinite period.
The Diamond Princess saga may be over. Its passengers and crew have all left the ship. But the barrage of criticisms directed at Japan and Abe's administration has tarnished the country's image and caused its people anguish and sorrow that might strain both personal and nation-to-nation relationships.
Experts have questioned the wisdom of using the cruise ship for the quarantine instead of a facility on land. Over numerous interviews, they aired their views on the lapses and ethics of Japan's handling of the quarantine, placing the country in a bad light. Self-proclaimed authorities weighed in on Tokyo's perceived failures and gave their two cents' worth.
Only a handful of authentic specialists recognized the tremendous efforts that Japan exerted and the difficult tasks its workers performed in attending to the ship's occupants at the risk of their own safety and health.
It must have escaped the minds of the critics that the Covid 19 is a new disease. The first case was known only in December 2019, when about 59 people from a defined geographic area in Wuhan, China came down with a pneumonia-like illness of unknown origin. On Dec. 31, Beijing was compelled to release the information after the situation was shared on social media posts.
Chinese researchers identified a new virus on Jan. 1. At that time, and even until now, there's still a lot to learn about it. Although the coronavirus was already known, the 278 existing cases were confined to China. In Jan. 20, only four cases were reported outside, 1 in Japan, 1 in South Korea, and 2 in Thailand. The Japanese officials, like the rest of the world, did not yet know that the disease could spread very quickly.
In the early evening of Feb. 3, when the Diamond Princess docked off Yokohama port, facing multiple unknowns, Japan faced the serious and unique challenges of preventing the spread of a new and contagious disease while protecting the safety and health of a large group of people in a confined space without the luxury of time to prepare and plan for it.
Japan has been blamed for the slow response to the Diamond Princess predicament. Contrary to public belief, a Japanese medical team was already on board the ship by 11 PM and immediately ordered a lockdown. Testing was done that same evening with results on Feb. 5 in the morning showing 10 cases positive. These 10 cases, and others confirmed positive in succeeding tests were all brought onshore to be treated at hospitals.
More than a hundred doctors, nurses, pharmacists and quarantine officials from Japan's Disaster Medical Assistance Team, Self-Defense Forces and Ministry of Health state officials rendered their services to enforce the quarantine measures and provide medical services and testing, risking their own safety and health in the process. Eight of them later got infected with Covid 19.
Among the quarantine measures implemented on the Diamond Princess are the isolation of passengers in their cabins, only allowed on the open deck for a short time to breathe fresh air, to wear face masks at all times, and to practice stringent hygiene and sanitation.
PM Abe's administration could not contain the rapid spread of the coronavirus inside the ship because transmission had already began on Jan. 20, the first day of the cruise. Without anyone's knowledge, including the passenger himself, the 80-year-old man was already infected with Covid 19.
Minus that information, even infectious diseases specialists agreed that keeping the passengers to their rooms was the best option.A quarantine on land facilities, as critics suggested, presents logistical challenges, even if such facilities could be identified and prepared immediately. It could also have exposed more people to the disease and present an even bigger problem of community-wide infection.
When the infected passenger was tested in Hong Kong on Feb. 1 and came out positive, Hong Kong authorities immediately emailed Princess Cruises But the email remained unread until the next day and buffets, dancing and other social activities continued until the quarantine ordered by Japanese authorities started.
Instead of ridicule and condemnation, Abe and his government, and the Japanese people deserve gratitude, especially from the Americans whose fellowmen were cared for and nursed back to health by the doctors and nurses, and the UK, whose flagged vessel was accepted into Japanese territory and responsibility turned over to them.
The behavior and mindset of the Japanese is revealing of a culture of people who are willing to claim responsibility for taking care of a dire situation regardless of jurisdiction.
Car executive nabbed for drug use in Japan
The renowned car company, Volkswagen, has taken a hit in Japan recently with a top executive being arrested for alleged cocaine use. The German national known as Thomas Siebert admitted to using cocaine on a regular basis after another drug was found to be addressed to him in the post. Japan has some of the strictest drug laws in the world, with the importation of Sudafed and Nyquil being illegal in the country, therefore the man is facing a lot of trouble. Drug offences in Japan are taken very seriously and can result in up to 10 years jail time, or even extradition.
The man was busted when Customs in Yokohama discovered a suspicious product in incoming mail from an overseas destination. Upon inspecting the substance, it was discovered to be amyl nitrate. The street name for the drug is Rush or Poppers, a drug that is sniffed and often used for sexual encounters within the LGBQT community.
Police raided the German executives home in Tokyo, and the man was forced to partake in a urine test which came out positive for drugs. Although the man does not admit to using any other drugs other than cocaine, he is being charged for the possession of the drug addressed to him and another male acquaintance residing at his address, meaning he is going to need to invest in a good drug defense attorney to help him fight his case to avoid a lengthy jail sentence or extradition back to his home country.
Despite not being aware of its top executives drug use, Volkswagen has put minimal distance between itself and Mr Siebert, stating that despite him being arrested on a personal matter they will take very little action on him until the facts have been verified. Having lived in Japan for more than 17 years, Siebert should be more than aware of the zero drug policy stance held by Japan. Hopefully it is not the end of his lengthy career working with Volkswagen in Japan.
This is not the first case of a car executive being arrested for drug offences in Japan in recent months. American Toyota executive, Julie Hamp was recently arrested for the importation of a narcotic painkiller known as oxycodone. After being appointed as a public relations officer for the company only three months prior, this was a huge hit for the company, despite the company stating she was an integral part of their team. Hamp has since been deported back to America after spending three months in jail. Toyota has replaced her position with a veteran in the company known as Shigeru Hayakawa.
It is not an uncommon practice to arrest foreigners who bring in medicinal substances used in their home country, although some drugs may receive special approval for their use. Often people who bring in medicinal drugs can spend up to 23 days in jail.
Siebert can fight his claim, however the result may not be what he desires. Hopefully there are no other car executives arrested for drug use in Japan in the coming months, as two in one month seems like quite a lot for a business that should be focussing on safe driving practices.
Japan is not at ease with its EEZ?
Exclusive Economic Zones (EEZ) are often a subject of strong disputes between countries. In the case of Japan, being able to keep its rich and resourceful marine territories has become a priority. Especially since its neighbor has become consistently offensive in that area, Japan needs to make major military investments in order to keep its hands on its sovereignty.
An EEZ is an exclusive economic zone, which is a sea zone prescribed by the United Nations over which state has special rights regarding the exploration and use of that zone. And in some areas, what is at stake can also represent great economic development for some countries. Marine resources, including energy production from water and wind, fishing rights and oil exploration, are the main reasons why EEZs are so often disputed.
Japan has disputes over its EEZ boundaries with all of its Asian neighbors, including Russia, the Republic of Korea, the People Republic of China (PRC) and the Republic of China Taiwan (ROC).
The East China Sea is one of the regions where these disputes are the most critical, especially between Japan and the PRC that concerns the different application of the 1982 UNCLOS, which both nations ratified. The dispute is based on "the natural prolongation of the continental shelf of China in the East China Sea," which China claims that it extends to the Okinawa Trough (200 nautical miles further than where the territorial sea of China is measured).
In 1995, the PRC discovered a natural gas field in the Sea that lies in an area where the two nation EEZ claims overlap, increasing tensions between the two countries. These tensions grew even worse after rounds of disputes over island ownership in the same Sea triggered both official and civilian protests between China and Japan. It has therefore become an issue that both militaries have to be ready to deal with and Japan has been preparing for such scenarios.
In 2011, Japan selected the Lockeed Martin F-35A lighting II Joint Strike Fighter (known as JSF) for its next generation of fighter jets. In June of this year, the U.S. State Department notified Congress of a potential $1.7 billion foreign military sales case for Japan to buy four Northrop Grumman E-2D Advanced Hawkeye for the Japanese Air Self Defense Force. The aircraft is specialized in information surveillance and reconnaissance, which is one of Japan's main needs in its disputes with China.
Japan also invested in a major Helicopter destroyer, a carrier with impressive size and abilities. The JS Izumo is capable of the simultaneous landing or takeoff of five helicopters at the same time, due to its large size, which is almost unprecedented. Experts say that it could even potentially be used in the future to launch fighter jets or other fixed wing aircraft, since it's the largest warship in Japan's fleet since World War II.
Recent changes within the Japanese defense would facilitate military partnership between the U.S. and Japan. Japan is also looking for help and partnership from the old continent, as officials know they can't only rely on the U.S. for both military materials and partnerships.
In the margins of the G7, Prime Minister Shinzo Abe met with French President François Hollande to express his concerns about escalating tensions in the South China Sea. Japan could be actively looking to extend its military partnerships, as the French are well known in offering promising military equipment especially in the navy/marine sector.
The historical French Constructions Industrielles de La Mediterrannée (CNIM) has recently proven its abilities to be ahead of its time for Naval designs with the L-Cat, a high-speed sea connector for amphibious operations, still missing in Japan's fleet but that could prove to be useful when fast pace assault or evacuation is required in an island with shallow waters, which Japan has plenty of.
There is no doubt that Japan is accomplishing something huge by increasing its forces at sea. Not only is it essential for Japan's sovereignty and territorial integrity, but it is also a promise to the Japanese that their government is protecting their borders strongly and won't fail under pressures from their large neighbor. Historically, Japan has often proven that it could stand strong and that's exactly what it is doing today. We shall soon witness new major investments to enhance Japan's already powerful self-defense forces.
By increasing its self-defense force, Japan pushes back on China and inspires the nation to change its offensive behavior in the Sea of Japan and in the East China Sea. Japan is becoming increasingly a major military force at sea and is on its way to offering more military partnerships with the world's leading nations. Not only tying into the U.S. Navy's networked battle force, but also opening the path to more partnerships that could go far beyond its territorial limits.
Sources:
Planned Japanese Self Defense Force Aircraft Buys, Destroyer Upgrades Could Tie into U.S Navy's Networked Battle Force, USNI News, Sam LaGrone, June 10th 2015
Japan, France wary of Beijing's reclamation binge in South China Sea, Japan Times, June 7th 2015