Higher Education Under Attack From 10 Janpath
While opinions vary on the performance of the first Indian governments in different sectors, higher education is a sector where India's first steps usually evoke a positive response across the board. One can clearly see the success of secular advanced education that has paid dividends in India in a strong contrast to the other countries of the Indian subcontinent where either higher education was not given enough emphasis or was not secular in its character. Do not get me wrong, higher education in India has clearly not been an all-sunshine story, as India is far from its true potential but what I am trying to emphasize is that it is not a complete failure yet. You will get to see that 'as yet' is the operational word, as we are soon heading down the lane of Pakistan and Afghanistan, courtesy of the dirty politics of New Delhi.
Even though initial seeds of education were sowed with a foresight of modern secular thinking, Indian academia has failed to truly blossom. The reasons for this are manifold. We certainly need to explore all the reasons for the Indian failure to launch but right now the call of the hour is to protect the barely-alive academia from the ongoing onslaught of the myopic, vindictive and dictatorial UPA regime that is hell bent on destroying secular character of our advanced education system. When we get beyond fending the attacks from Kapil Sibbal and other cronies of 10 Janpath, then we must ask despite having one of the highest density of researchers and research settings in many sectors, why India frequently fails to innovate.
If we want to lift the standing of Indian education, then we need a cold blooded, comprehensive evaluation of the rotten cesspool of shit that Indian research set up of science and humanities alike, is quickly degenerating into. Instead of a lengthy voluminous and systematic evaluation of all the facets, in this article, I will present few case studies of attack on the secular character of higher education to pique your interest and foment direct action. Hopefully once you see the preventable rot, we will together be part of this battle with 10 Janpath and the puppet prime minister to improve education and research that can enable India to better deal with economic, social, medical and technical problems and most importantly evolve an intellectual culture that cannot be measured in terms of any price tag.
Indian policy makers under Nehru paved the way for a secular scientific higher education by establishing central and state universities, technical colleges and research institutions and attracting exceptional talent to run what used to be somewhat autonomous academia. Here I am focusing on 10 Janpath attacks on central universities alone instead of research institutions and technical colleges. Central universities educate more students and employ more researchers than the research institutions and technical colleges. These central universities are now facing a threat to their secular and modern character due to opportunistic politics and rise of religious fundamentalism.
Let us take the example of the University of Delhi, one of the largest of the central government universities that once used to be projected as a pride of India. It is now suffering from the same structure that initially served it well. The University is structured such that power is in the hands of few people who are politically appointed, instead of entirely merit-based autonomous council that is outside the influence of politicians. The University of Delhi has a Visitor who in theory has the ultimate power. This Visitor is the President of India. Then comes the Chancellor, who is the Vice President of India. The president of India on the advice (but in reality on the dictates) of the office of the Prime minister and the ministry of Human Resource Development appoints the Vice-Chancellor. The Vice Chancellor (VC) is in effect the head of the University. The VC can act like the dictator of the University, if he or she wants to, with obviously no reporting to the constitutional namesake head of India – the President. The VC appoints his team that plays a role in deciding the allocation of resources, approval of course work, appointment of college principals, teachers and eventually all policy matters. Although certain academic bodies involved in decision-making, like the executive and academic council have some elected members, usually no member gets elected without a political affiliation and backing.
This structure is in a strong contrast to the free merit-based truly autonomous academia in the developed parts of the world. The reason this structure worked to some extent in the first few decades after independence is that educated ruling class understood that academia should be run mostly on merit if the nation has to prosper. Unfortunately, the structure that was evolved depended on the wisdom of the Prime Minister but not a structure that was free from political intervention. This structure although constitutionally has some balances and checks in the form of some elected members in the administrative bodies and vibrant trade unions but to overcome this menace of democracy, Kapil Sibbal's men have decided not to call any meetings of these bodies and rule by decrees. With Sibbal's blessing, these men have forced academics to knock the doors of court on every matter if they do not like their dictatorial and inane decisions.
We all know of the always honest, political intervention free and super-expedient Indian judiciary. You judge what the outcome of such policy is going to be. Vice Chancellor at times has delayed calling due meetings of these administrative bodies for over a year on many vital decisions. The situation is so bad that even if an elected member in these bodies is a card holding Congressi, given his or her answerability to the faculty, even that member to maintain credibility, ends up opposing the Vice Chancellor. From students point of view one needs to look at directly impacts courses and degrees and what influences the quality and job satisfaction of the educators. One should wonder the wisdom of haphazardly changing the curriculum, introducing semester system without understanding logistics, pros and cons, whimsical twists to examination patterns, attendance policies that destroy precious years of young students and alter their career paths midway. We should systematically explore the various criminal actions of VC, various deans and heads of departments against educators, like blocking their promotion, holding back pension money and encouraging harassment of dissidents to score political points. In any advanced country with a rule of law, this kind dictatorial and incompetent conduct would get the criminals, not just the cronies but central government ministers and the ultimate puppet masters behind bars for decades. Only in countries where people with fake degrees and false claims of ties can set education agenda to Harvard and Cambridge that the business goes on as usual despite the ongoing rape of education and motherland in general.
I would like to remind you that the decision-making bodies like academic and executive council are infested with non-elected members appointed by dictates of 10 Janpath and those elected are almost always affiliated with political alliances like the UPA, NDA or the left groups. The party in power at the centre with all its economic muscle and influence favours the election of its sympathetic candidates to these bodies. This is just an insult to the injury, given that there should be no role of one's personal political leanings in academia, leave alone using it as a ground for dirty political games. Given the direct influence of the Vice chancellor in the appointment of college faculty through his appointed members in the interview panels and indirect influence through college principals, the system is designed such that rarely can a new teacher unfavourable to 10 Janpath be offered a position, whatever be their merit.
Even though the system is rigged from the start, still at rare instances, exceedingly good merit prevails and sadly, for Sibbal, time travel has yet not been invented to remove the old academically meritorious and honest crop. The way this academically honest section of faculty has been attacked is by exemplary punishments ranging from everyday discrimination to blocking promotions, derecognizing existing promotions, blocking salaries and pension money. Instead of directly hearing grievances for even most serious matters, the Vice Chancellor appoints someone on his behalf for representation. This representation is not acknowledged in writing and minutes of meetings are never provided to the complainant to evade any legal action. Though such attacks have been on people with saffron background too, these attacks have been more focused on people with secular credentials, as these people would not let Sibbal use academia as place for communal electoral politics. Politicians are now using vote bank politics of appeasing fundamentalist demands of different communities and keeping Indian society divided from the stage of once sacrosanct academic settings. A recent look at sub judice cases on Indian academic giants will open eyes of anyone wanting to see the carnage by the bulldogs of 10 Janpath to enforce their corrupt dictatorial agenda. I would clarify that my refrain is not in any way to honour the farcical judicial system but I do not want the victims of Sibbal to face additional pressure. After years of research in US, I spent one year (2011) in India to explore the current scientific and socioeconomic landscape of my home country and witnessed carnage of Sibbal and corruption of academia up close. While I am keeping detailed account of this experience for later, I would briefly like to point to the fact that corruption of academic culture enables significant portion of research to be plagiarized in India and original research to be below par – reminding me of a Samuel Johnson witticism "Your manuscript is both good and original. But the part that is good is not original, and the part that is original is not good." This open politicization of education enables funding grants for non-existing research, denial of positions and funding to deserving candidates, existence of redundant institutions with zero productivity, harassment of researchers, violations of basic ethical codes of conduct, including the use of research facilities and funds for personal benefits, open solicitations in a supposedly blind peer review system.
If one is looking for obvious examples of this corruption, one can see a blatant hiring scam in the recruitment of several new teachers in some of the new colleges of the Delhi University. In a central university, everyone is supposed to be paid by the University Grant Commission (UGC); now many teacher appointments within the University of Delhi are illegally paid from the chauffeurs of the state of Delhi. This constitutional breach of pay check coming from state budget for a central university in its most optimistic scenario reeks of lack of any planning by the incompetent men and at its worst and more likely scenario, a tool to change demographic to less competent but more sympathetic to 10 Janpath. A simple look at the recent appointments of college Principals can show you the infestation of Indian academia by Congress honchos. For some merely accidental reasons (pun intended), an overwhelming number of recent College Principal appointments seem to be of young Punjabi female teachers who once used to teach science and are strongly affiliated with Yuvraj Rahul's gang.
I have nothing against young age, being a young scientist myself, neither against women, for whose rights, I have been fighting for all my adult life and nothing against Punjabis, which is my paternal ethnic heritage but I cannot stand having any other criteria than merit to decide the future of our country. What sense does it make to appoint a science faculty as Principal to a college with only humanities subjects, unless it is for simple political reasons? From over a decade ago, before I moved to top Indian research institution and then to top US research facilities, when I was young undergraduate student at this same university, I knew a very incompetent teacher who used to knit sweaters in our classroom, while reading textbooks verbatim. Her acts and intelligence could have made middle school teacher look Aristotle or Socrates in comparison, though she did order free tea for us in cold December months. In sympathy with other women, she frequently advised my female classmates against pursuing a postgraduate degree telling of non-academic compromises it took for her to get a Ph.D. The last I heard from her is when she became a Principal of a new college under this new administration because of proximity to Indian National Congress.
Sitting in a U.S. research institution that has produced one of the most numbers of Nobel laureates in the field of Medicine; I have no problem pointing out some individuals in India. Nevertheless, pointing few such examples would not solve much and it would be unfair for only one or two incompetent political puppets to be recalled due to my finger pointing while the epithet of corruption remaining the same. So, I will leave pointing lower level individuals for some later stage, just giving them chills for now but focus on Rahul baba, puppet prime minister, corrupt ministers and VCs ruining our education.
Few years ago at the University of Delhi, a collusion of BJP and Congress's political interests, led to a laughable act of allowing astrology (no, not astronomy but dumb stone age astrology) to be part of its curriculum. After much of controversy and worldwide ridicule acclaimed intellectuals, it was eventually withdrawn. One may wonder that after such infamy the government would not redo such mistake again but alas. The trend of non-secular intervention continues unabated. Somehow magically fundamentalist administrators, be it a Muslim, Sikh, Christian or Hindu whosoever suits Congress's electoral play continues being appointed. Some of the ethnically focused institutions, whether for segments within minorities or majorities were created to encourage enrolment of students from segments who otherwise faced the danger of being left out without such privileged institutions. The goal was to create a modern alternative to inadequate and often sectarian madarasa or ashram kind of religious education that these youngsters might be turned to in absence of secure modern alternatives. To provide such education faculty from all ethnicities were hired and promoted. Now with politicization, somehow the faculty enrolment has started paralleling the bias in student enrolment, throwing the criteria of merit of faculty in the dirty ditch of politics. Such bias denies good quality education to target segments that these institutions were in the first place set up to provide for.
While a trip around the University of Delhi would bear out many such examples of decadence of this administration, I would like to point out a single notable piece of capitulation to religious fundamentalism so you can better see how appeasement of different ethnic group works for political convenience. Recently based on orders from Congress headquarters, the Vice Chancellor forced the University to withdraw 'Three Hundred Ramayans', a great text by AK Ramanujan that quite clearly captures the ubiquitous nature of Ramayana tales in the whole of Indosphere, even beyond Indian subcontinent like in the islands of Indonesia or lands as distant as Cambodia. The text educates to the fact that Ramayana has many local variants and it is a truly a tale of all Indic region with amazingly deep cultural penetration that has sway in shaping even an atheist like me, leave alone some orthodox Vaishnav Hindu. After saffron politicians stroke trouble objecting to this long-standing course material the talibanized RSS goons of Akhil Bhartiya Vidyarthi Parishad (ABVP), the student wing of BJP got offended to this whiff of knowledge. Their argument (or more accurately non-argument) was that Valmiki Ramayana is the accurate one. The claim that one version of Ramayana is celebrated more is correct, especially when viewed with strictly North Indian Vaishnav lenses but the argument is ridiculous, as the material was not taught as a course on religion. This text was not an effort to say one version is right or wrong or which imaginary fried should one believe in or which organize religion is better, but a historical collection of different texts that exist in the Indosphere.
Five exemplary texts that captured the largest heterogeneity were chosen to capture the diversity of cultural heritage. Congress did not want to lose Hindu fundamentalist votes to BJP, so to one up the idiots of sangh, Sibbal decided to use his bully pulpit to remove the text from the course work all together. This move, where history and literatures appropriateness is decided by the sentimentality of ill-educated political goons instead of facts, is no different than banning some book because of a fatwa by some crazy Mullah in streets of Lahore, Riyadh or Kabul. Such yielding to pressure from religious bigots in general public life of India is not new and not even unique to Delhi's Congress-BJP dominated politics. Who can forget unsympathetic treatment meted out to Taslima Nasreen by the stalwarts of left, the so-called secularists? What is new is the systematic attack on academic integrity by a demon of religious fundamentalism, corruption and dictatorship that is unleashed by Sibbal on the commands from 10 Janpath. This removal of highly acclaimed assay is being condemned worldwide and such acts continue to degrade the legitimacy of Indian education and validity of higher academic degrees.
More than the damage to Indian image or to the validity of Indian educational credentials, the impact from such acts, if recurrent, will render an already barren Indian innovation and academic landscape to become completely sterile. A healthy academic culture, where one can discuss life stories surrounding the myth and reality of lives of Prophet Mohammad, Guru Nanak, Jesus Christ or Lord Rama, when in the context of history or of linguistic style, independent from the sentimentality of religion or conduct research on the impact of a particular pesticide on human health, independent of the connections of that pesticide company to the ruling party, is a necessary backbone of any country aspiring to innovate and grow. I am actually not much of a Nehru fan on most socioeconomic and defence issues but what I think was his singular undisputed legacy of sowing the seeds of higher education is now being destroyed by his own great grandson.
I also want this article to serve as warning that if the state of affairs of Indian academia gets worse than international condemnations, signature by top academics including Nobel laureates, boycotts and derecognizing several academic degrees would have to initiated to stop this rot of academia in India. Such actions to improve India would not be unprecedented for Indian expatriates. Recently, to stop the murder of the rule of law by Indian judiciary that was allowing indefinite detention of people without evidence, the international community including many notable Indian expatriates jumped into action, shaming India at the world stage. This external ridicule and pressurization is the least pleasant and most painful thing an Indian can do but when reform does not come from within then one is not left with any other option. One may be aware of the fact that many degrees from India are not recognized internationally and the list is not shrinking. If this corrupt management run by Sibbal's cronies continues ruining the quality of graduate and postgraduate education and stifles the intellectual output then whether one likes it or not, several other Indian academic honours, intellectual exchange programs will almost justifiably face an international axe. While there shall soon be action from international intellectual community if the victimization of secular teachers and Talibanization of education continues but what is truly needed in India is an internal change. No international pressure, punishment or encouragement can drag India to the modern era. Only Indians living in India can do so. The sleeping elephant has to wake up on its own, assuming the elephant is sleeping and not comatose or cold dead. It is unlikely that academic causes on their own would generate equal anger as has the corruption on street but all versions of Ramayana teach us that all sins add up. This murder of intellectual culture of central universities may provide additional fuel to the funeral pyre being readied for the political class if change does not come soon.

Warning: mysqli_query(): (HY000/1): Can't create/write to file '/tmp/#sql_7ae_0.MYI' (Errcode: 30 - Read-only file system) in /home/thewosf4/public_html/wp-includes/wp-db.php on line 2056

Warning: mysqli_query(): (HY000/1): Can't create/write to file '/tmp/#sql_7ae_0.MYI' (Errcode: 30 - Read-only file system) in /home/thewosf4/public_html/wp-includes/wp-db.php on line 2056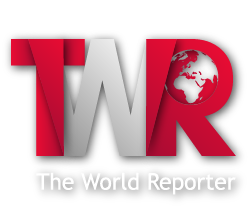 Warning
: mysqli_query(): (HY000/1): Can't create/write to file '/tmp/#sql_7ae_0.MYI' (Errcode: 30 - Read-only file system) in
/home/thewosf4/public_html/wp-includes/wp-db.php
on line
2056
Employee Training and Development Becomes One of the Most Disruptive Megatrends That Is Shaping the Future of Work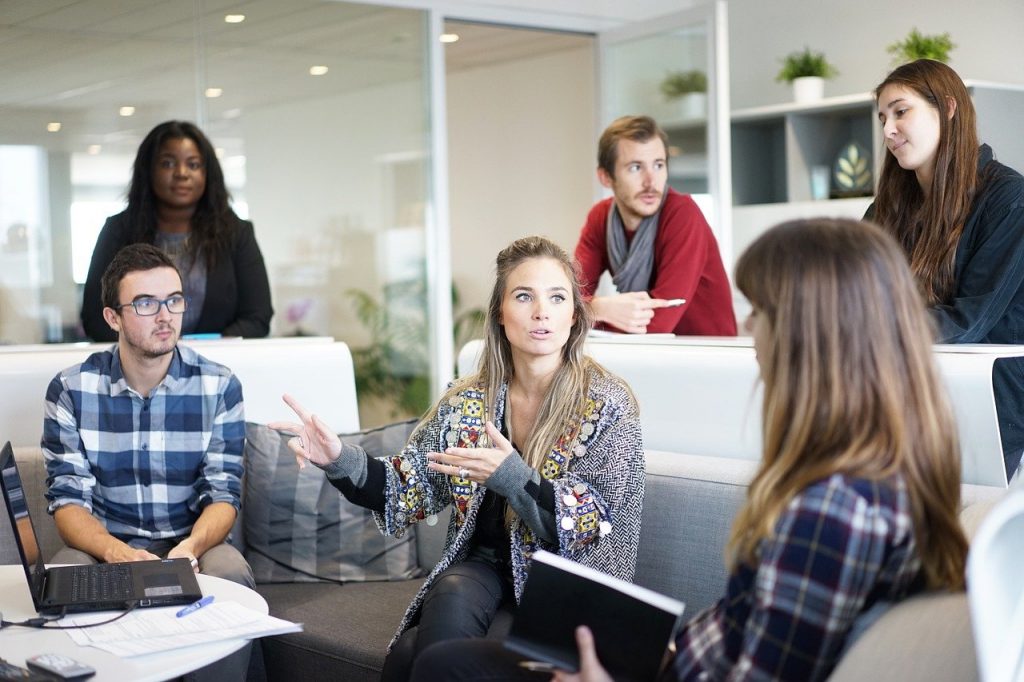 There is no question about the effectiveness of employee training and development. It's incredibly important to help your staff advance their skills and knowledge to help grow a business, but the impact of employee learning has often been understated and even neglected. However, companies are now suggesting that employee training and development is one of the biggest megatrends that have completely transformed the future of work. It has overhauled how businesses should be developing and engaging with employees, and it's leading to an incredibly diverse and talented workforce that is capable of wonderful new things.
Part of the problem of employee training and development is that it's difficult to measure its impact on the workplace. Employee performance often isn't a quantitative measurement that is easy to read and link to their output. This is one of the reasons why the effectiveness of employee training and development has been questioned by management experts.
Thankfully, new strategies have been developed to help measure workplace learning and its impact on companies. Below, we've included a helpful infographic that covers some of the most important measurements, such as return on investment and how it is calculated in the context of employee learning and development. It should put the effectiveness of employee training into perspective and will help you better understand when training is needed and how development actually improves your business and its productivity.
Infographic by:
Ezra Coaching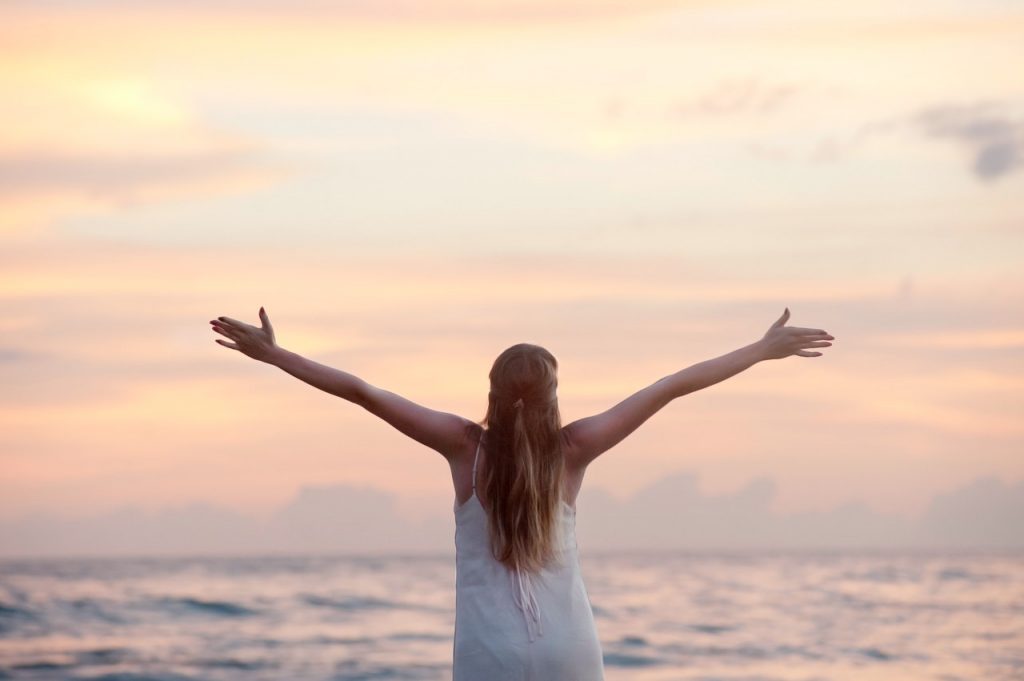 It does not matter how old you are, where you live, or what your occupation is, your health should always be a top priority. However, most of us are a little bit guilty of letting our well-being slide from time to time. With that being said, read on to discover some of the simple ways you can give your health a boost today.
Get rid of at least one item in your life that contains toxic chemicals – You may be shocked by just how many items in your life contain toxic chemicals. This includes everything from air fresheners to bed sheets. Get rid of one of these items and replace it with something natural instead. This is something you should make a habit to do every few months or so. You will be surprised by just how much of a difference this can make. 
Deep breathe for at least five minutes – Throughout the day, you should make sure you take the opportunity to deep breathe for at least five minutes. Why? Well, there have been numerous studies that have shown that deep breathing can help to lower stress hormone levels. This means that you will feel better, get an improved night's sleep, and you will have less anxiety too.
Drink more water – You probably expected this to be on the list, but the importance of drinking more water should never be ignored. Your body needs water for almost every function. If you are dehydrated, this could be the cause of headaches, pains, aches, and a number of other symptoms.
Have one veggie night per week – A lot of people eat far too much meat, red meat especially. So, why not have a veggie night once a week? Not only is this good for your health, but it will be good for your bank balance too. There are so many great recipes online that can give you ideas regarding tasty and creative dishes that do not incorporate any sort of meat or fish. Once you start off with one night per week, you may then decide that you want to up it to two nights, and so on. However, it always helps to start off small so that it is easier and more manageable, and you can then get used to it.
Sign up for an online pharmacy – Nowadays, you can easily order your prescriptions and medications over the Internet via an online pharmacy. This can help you to boost your health because it ensures you never experience delays with your medication. If you are someone who often doesn't take their recommended course of tablets because you cannot get to the doctors in time for a repeat prescription, then this is definitely a good suggestion for you. Your medication will be delivered to your door with a click of a button.
Make a dedicated effort to lower your stress levels – There is no denying that we live in a very stress-filled world at the moment! The world we live in is one that has heaps of pressure, and it can be difficult to stay on top of everything and keep those stress levels low. However, it is vital that you find a way to do so. After all, if you don't adrenal fatigue and health can start to take a tumble, which is the last thing you want. For those who are unaware, adrenal fatigue relates to a group of different symptoms that impact people who are under a lot of physical, emotional, or mental stress. From being a single parent to having a stressful job, there are a lot of different reasons why you may be struggling. Therefore, we recommend that you look for different ways to reduce those stress levels so that you can enjoy a more calming and peaceful life. Whether it is doing some breathing techniques or taking more regular breaks so you can have moments for yourself, there are a lot of different ways that you can make sure you are keeping your stress levels to a minimum. The importance of this should not be overlooked, as stress can impact our mental and physical health in so many different ways. 
Do something nice for someone every day – You will be surprised by how good this makes you feel, and by how much this has a positive impact on your health. It's all about mental well being. When you do something nice for another person, you are benefitting their health, as well as your own. First and foremost, there is no denying that it feels good to hear some nice words for someone or to get a helping hand when you need it. You feel recognised and appreciated, and this is something we all need. At the same time, doing something nice for someone else and seeing their reaction can make you feel amazing too. After all, doing something good for someone is a gift for yourself at the same time. You will find that the deed continues throughout the day, making you feel great and happy within yourself. 
Incorporate some movement into your commute – If you do not have an active job, this is particularly important. Sitting at a computer all day can be bad for your health. One way to combat this is by incorporating some movement into your commute. If you can walk or bike to work, you should give this a go. If not, start parking your car further away from your place of work so that you have to walk there and back. You should also start using the stairs instead of the elevator whenever you can.
Start meal planning – You will find it much easier to eat healthily if you plan your meals. At the start of every week, make a menu of what you are going to cook for dinner every evening, as well as what you are going to make for your lunches every day. Not only will this help you to eat better, but you will save money too. Make sure you incorporate some healthy snacks into your food prep for work. This will stop you from going to the vending machine whenever you are bored or your energy is zapped. The great thing about the times we live in at the moment is that you can easily get recipes and meal prep inspiration online. So, if you are struggling, simply do a little bit of digging online and we are sure that you will find a lot of different options when it comes to meal ideas and clever food prep suggestions for the week ahead. Not only is this going to help you to be more organized, but you will find that it actually saves you quite a bit of money in the process. After all, when we do not have a food plan for the week ahead, we tend to spend a lot of money on items we do not need. Food can end up going in the bin because we do not use it. This ends up in an awful lot of waste, and we should all be looking to reduce this, so meal prep is great in many ways.
Keep a journal – Last but not least, keeping a journal is good for a person's mental health. You should write down your thoughts. It doesn't need to be a long entry; you can simply jot down a few bullet points every evening. This will help you to articulate your thoughts so that they do not wear you down. After all, it can be very difficult to sleep if you have lots on your mind. A lot of experts advise this approach for people who suffer from insomnia. One of the main reasons why a lot of people struggle to get the hours of sleep they need is because they cannot shut off when they go to sleep; their minds are still going at a million miles per hour. They are thinking about what they need to do the following day and any worries or concerns that they may have. Because of this, it very much makes sense to keep a journal so you can offload some of these thoughts and worries and you can have a much more restful night of sleep. Once you get into the habit of doing this, you will see that it actually does make a significant difference when it comes to drifting off and enjoying a good night of rest. 
So there you have it: some of the best ways to give your health a boost. The suggestions that have been provided are really simple and easy, so there is no excuse not to give yourself a bit of TLC. we are sure that you will start to notice a difference as time goes on. However, as is the case with anything, it requires patience and persistence. You cannot expect to turn your health around in one night.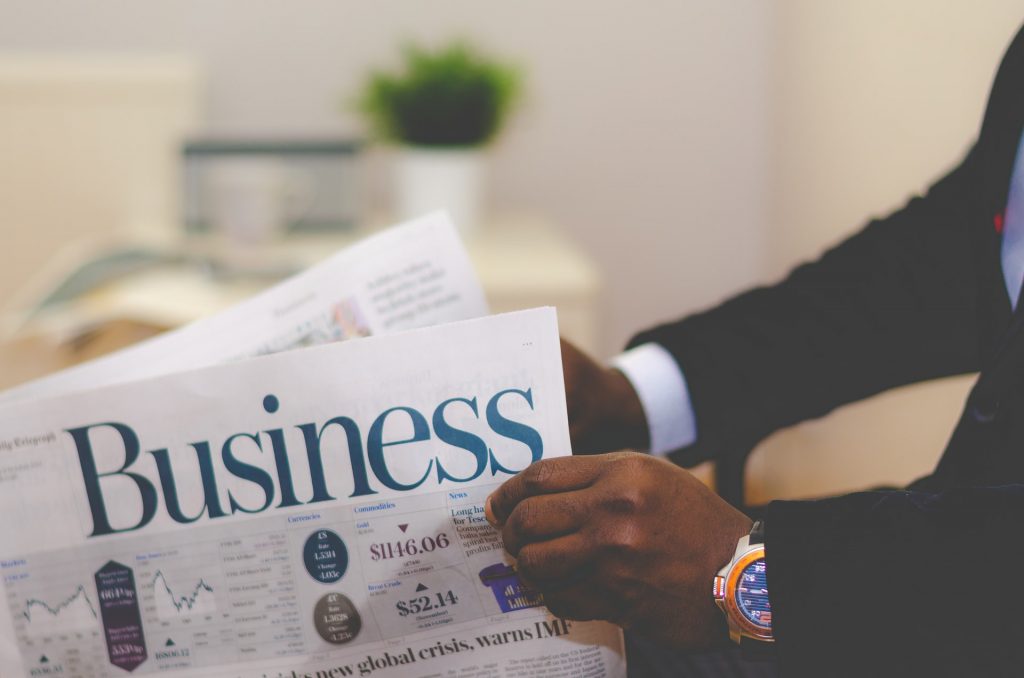 There are good and bad sides to buying a business and starting your own business from scratch. For lots of people, the positives of buying an established business outweigh the positives of starting a business. Here are the reasons why buying an existing business could be the right choice.
Easier To Secure Finance
All businesses will need finance. Unless you can fund your business yourself, you'll need to secure financing from investors. Most lenders will be more willing to lend money to an established business that they can already see is doing well, rather than risk an unknown factor.
Income From Day One
One of the downsides of starting a business is that most start-ups will go through an early stage where they don't make much, if any, money. For some entrepreneurs, this stage can last for several years.
During this stage, you will need to pay out for things like your premises, as well as equipment, installation of equipment, stock, materials, fixtures and fittings, legal and professional fees, a license, uniforms, and more.
If you don't have finance in place or another form of income, this stage can be very tough for a new business owner. If you buy a business, you can start earning from day one, and avoid this tricky period where you might be out of pocket.
Established Brand
When you buy a business that already exists, you are also buying into a brand that is already known, recognizable, and has a track record. You get the business complete with all the trademarks, copyrights, and websites associated with it, as well as the business locations.
This means that your business will already have customers, lenders, suppliers, and other contacts that are confident in the business already.
Instant Customer Access
An existing business also has customers already, which can help you succeed straight away. You can use a range of strategies and marketing to build on the existing customer base, but won't have to struggle to build a customer base from scratch.
Established Network Of Contacts
When you start a business from scratch, a lot of your time and energy has to be put into building up a network of contacts.
All businesses need to have supplier and marketing contacts, so buying an existing business that already has those contacts in place allows you to hit the ground running.
Like money lenders, suppliers and marketing companies are more likely to offer you more favourable terms if your business has been around for a while and they know it.
Focus On Growing The Business
When an entrepreneur starts a new business, they will have to put a lot of their energy into getting their business off the ground. This takes a lot of time and can be very tiring.
On the other hand, when you take over a business that is already established, you'll be freer to focus on the areas of the business that most need your attention, aiding the growth of the business as a whole.